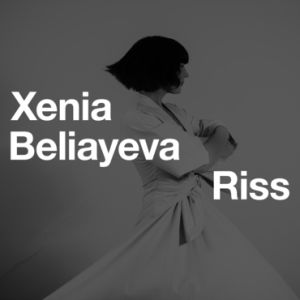 We hope you all already heard the first single, 'High Expectations'. From now on, the second single from XENIA BELIAYEVA's upcoming album, 'Riss', is available. Feeling down and dark: 'Because'. 'Riss' is the long and eagerly awaited sequel to her debut 'Ever Since' on T. RAUMSCHMIERE's label Shitkatapult.
"She's come a long way, baby..." to use the slightly different words of FATBOY SLIM. Much has happened since the early days when BELIAYEVA started as A & R at the Hamburg veteran label Ladomat 2000. Since then she has 12"-releases on labels like Datapunk, Different, Systematic Recordings, Einmusika and many more and collaborated among others with artists like Dubfire, Oliver Huntemann, Miss Kittin and Marc DePulse.
XENIA BELIAYEVA has long since outgrown the pure electronic circus with her music, her DJ sets and her radio show "Radio Xenbel" and is also perceived beyond the club walls, which can be clearly heard when listening to 'High Expectations'. Sequined and glam, retro pop and cyber 80's in a sophisticated electronic garb. As a remixer, Sid Le Rock will assist you with a dark and atmospheric interpretation of 'Noir' and give you a preview of the upcoming album. The Canadian artist hardly needs an introduction because of his works for Kompakt, Mute, Areal, Beachcoma and My Favorite Robot.
So you know what to expect!
Check out her latest singles:
Live Dates
31.03. Leipzig, Elipamanoke
07.04. Hamburg, Moiré
14.04. Frankfurt, Karlson Club
More Info: http://www.xenbel.net / https://www.facebook.com/xeniabeliayeva / https://www.instagram.com/xenbel
Source: Press Release