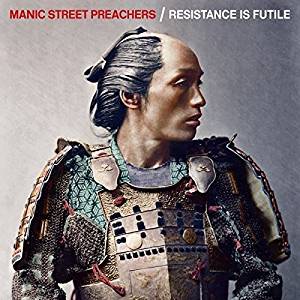 They are considered one of the most important British rock groups: the MANIC STREET PREACHERS! They will not tire of Rock'n'Roll and will be releasing another record in 2018. The album will be released on April 13th. A first single with the title 'International Blue' was already available on December 8th. Of course, the band will go on tour to match the album release. Germany dates will be announced shortly.
Wales has always been considered a hotbed of great artists and idols. In 1986, BETTY BLUE was founded, a rock band, which should be just a few years later count to the big names of the 1990s Pop movement - in 1992, the band had already renamed MANIC STREET PREACHERS and their debut 'Generation Terrorists' was released. Later, songs like 'Motorcycle Emptiness' or 'If You Tolerate This Your Children Will Be Next' caused quite a stir.
Albums like 'This Is My Truth Tell Me Yours' reached the top of the charts in Great Britain and also in Germany some chart successes could be recorded. Also the disappearance of the probably deceased guitarist Richey James Edwards changed in the mid-1990s nothing on the steep curve of success and the motivation of the trio to James Dean Bradfield. After their latest sensation album 'Futurology', the MANIC STREET PREACHERS announce their newest long-player 'Resistance Is Futile', which will be released on April 13, 2018. In keeping with the announcement, the band also released a trailer for the new album.
Source: Press Release