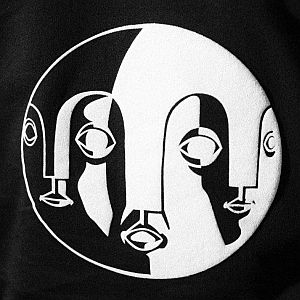 The social media stars FEWJAR are presenting a new album and tour! Childish curiosity. Powerful genre mashups. A flight into the unknown. And now… Start with the landing. The time travel through all music continents in the past three albums find its consensus in a pointed prog-pop 40-minute album full of emotion and attention to detail, but not forgetting its experimental origins. FEWJAR present a new, intrepid, but at the same time strangely familiar side on their upcoming album 'Gamma'.
Songs that testify the experiences since the live debut from 2016, concrete musical visions and extensive jam sessions. And which finally want to be played live. The last album 'Until' was even more a concept album with many components and different genres… the successor 'Gamma' captivates with a new reflection on the strengths of the band. 'Gamma' combines everything that fans love about the FEWJAR sound, at the same time it is tidier without missing the necessary spirit.
Together with a live band, the trio, enriched by the composer Andre Moghimi, looks forward to the year 2018 and to the upcoming tour through Germany. In anticipation of where the journey will bring them next, with thousands of supporters behind them.
LIVE DATES 2018
25.05.2018 - Stuttgart / Club Cann
26.05.2018 - Cologne / Jungle Club
27.05.2018 - FFM / Das Bett
29.05.2018 - Munich / Backstage
30.05.2018 - Oberhausen / Kulttempel
01.06.2018 - Leipzig / Naumann
02.06.2018 - Rostock / MAU Club
03.06.2018 - Hamburg / Logo
07.06.2018 - Bremen / Tower
08.06.2018 - Berlin / Privat Club (Additional show)
09.06.2018 - Berlin / Privat Club (Sold out!)
Source: Press Release