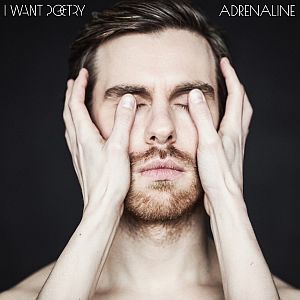 Indie Pop duo I WANT POETRY have released their first single, 'Adrenaline', from the upcoming album, 'Human Touch' (to be released early 2020). Over a rhythm of driving drums, earthy piano chords and atmospheric samples, the distinctive ghostly voice of singer Tine floats tenderly, singing: "Love-stricken like a bird, feathers in the dirt". "'Adrenaline' describes the moment of a first touch, the energy and elemental power that stirs and grabs you, the adrenaline that rushes through your veins as your heart beats faster at the very thought of what's coming," explained the band.
'Adrenaline' was produced by Michael Vajna (Malky, Laing) and mixed by Kieron Menzies (Lana Del Rey, Marina and the Diamonds). The video was shot by director Kristin Herziger, who has already used her cinematic skills and creativity with ALIN COEN, NIELS FREVERT and POHLMANN.
I WANT POETRY are Tine (vocals) and Till Moritz (keyboards). "Warmly familiar yet hauntingly crucial" is how the music portal Uberrock (UK) describes their sound; familiar but yet with an eerie urgency. After the release of their first album, 'Tales', the band toured Germany, Czech Republic and Switzerland and played more than 200 gigs. I WANT POETRY won the German Rock & Pop Award as "Best Alternative Band" for their live performance. Currently the duo is writing their second album, 'Human Touch', which will be released in early 2020. From October 2019, I WANT POETRY is back on tour.
www.iwantpoetry.com / www.facebook.com/iwantpoetry
Source: Press Release