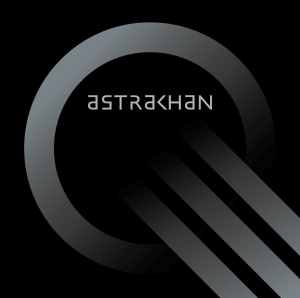 Sweden's finest Prog act release their first single from their upcoming album 'A Slow Ride Towards Death', 'Lonesome Cry', today, 19 March 2021. The sound of ASTRAKHAN is so visual. I like to close my eyes and let it take me away, and I need to be really careful every time I air ASTRAKHAN on my show - I often get lost in the music and miss my cue! (Scott Brownstone, AiiR Radio). ASTRAKHAN is the impressive proof of how to act across genres and bring several worlds of Rock music to one point.
Fronted by Sweden's best singer and armed with members you know from PAIN OF SALVATION, ROYAL HUNT, HOUSE OF SHAKIRA and many more class acts - ASTRAKHAN brings you an outstanding listening sensation. In a world where it's hard to differentiate one Rock band from another ASTRAKHAN sounds like nothing else - incomparable and unique where every track is its own journey. With qualities of classic Progressive Rock, sometimes with the edge of Progressive Metal mixed with a singer/songwriter touch ASTRAKHAN guides the listener through a cinematic soundscape. ASTRAKHAN's latest release went straight into the charts in Sweden(#9) and gave OPETH a match in Sweden Rock magazine regarding album of the year - and ASTRAKHAN went out as the winning band. Their song 'Alive' was dubbed as song of the year and Alexander Lycke as best male vocalist in Sweden.
ASTRAKHAN is now back with new original music after their highly appreciated live album – ASTRAKHAN's superstar experience (melodic passion2020). The song 'Lonesome Cry' is an intense and aggressive song full of dark haunting melodies. 'Lonesome Cry' is crammed with all the elements that have made ASTRAKHAN stand out from other acts - an uncompromising musical vision and songs that sound like they were written as if life was at stake. The result is almost spiritual and filled with mystique, just like life itself.
In collaboration with Melodic Passion Records and Sound Pollution, the single is now available on all digital platforms. The music video is available on the band's and Sound Pollutions YouTube channel and this release is the countdown for the release of the full album on 23rd of April. 'A Slow Ride Towards Death' will be released on CD as well as digital and it will be distributed by Sound Pollution on April 23, 2021
See 'Lonesome Cry'
Line-up

Alexander Lycke - Vocals
Per Schelander - Bass & Vocals
Johan Hallgren - Guitar & Vocals
Martin Larsson - Drums
Links: https://www.facebook.com/Astrakhan.band
Source: Press Release