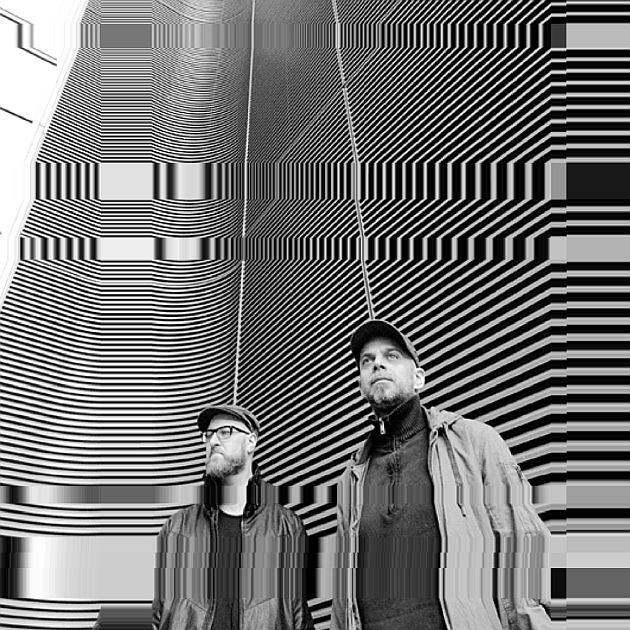 HAUJOBB will reissue all albums from the period between 1995 to 2018 digitally via Dependent. Particularly the continuously requested early releases, 'Freeze Frame Reality' and its remix-album 'Frames' (1995), and 'Solutions for a Small Planet' (1996) will be officially made available through digital platforms for the first time. A list of all digital reissues can be found below.
HAUJOBB comment: "We have been looking for a strong partner to take care of the catalogue of our works for some time now," writes Daniel Myer. "A constant flow of requests made sure that we did not forget that many people out there want to listen to essential albums like 'Freeze Frame Reality' and 'Solutions for a Small Planet' on streaming platforms like Spotify. We are stoked that we have finally found this collaborator in Dependent. As most of our previous albums are now well taken care of, we can finally focus on our current projects, which include a brand new HAUJOBB album that will be released later this year."
Stefan Herwig adds: "This feels somehow like the 'prodigal sons' coming home", states the Dependent A&R, who already signed the duo early during his previous tenure at the OffBeat label back in the days. "The first HAUJOBB releases remain essential electronic recordings to this day in my opinion. There is a firm spot reserved for them in my personal 'Top Ten of Best Albums Ever'. Therefore, I am thrilled to be able work with Daniel and Dejan on their upcoming new full-length and also to digitally reissue the remastered treasures of their catalogue."
The following HAUJOBB albums listed below will be digitally reissued now:
Freeze Frame Reality (1995)
Frames (1995)
Solutions For A Small Planet (1996)
Ninetynine (1999)
Ninetynine Remixes (1999)
Penetration (EP, 2002)
Polarity (2001)
Vertical Theory (2003)
Vertical Mixes (2005)
New World March (2011)
Blendwerk (2015)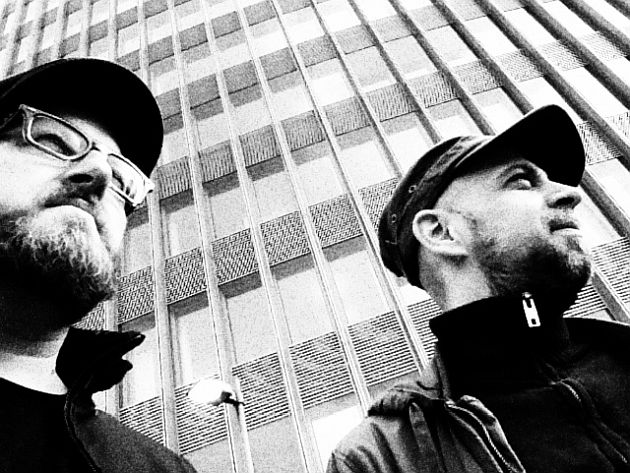 HAUJOBB have already earned their place in the history of music. From around the middle of 90s, the act from the eastern part of the German region of Westphalia were widely seen as the figureheads of a modern electronic industrial sound. While their early full-length 'Homes & Gardens' (1993) was still quite influenced by the Vancouver school of industrial and in particular SKINNY PUPPY and FRONT LINE ASSEMBLY, the original trio quickly evolved out of those Canadian roots. HAUJOBB soon set their own course and began to amalgamate IDM (intelligent dance music) with classical industrial on the following albums 'Freeze Frame Reality' (1995) and 'Solutions For A Small Planet' (1996).
This catapulted the Germans onto the international scene and gained them cult status in the US. When Björn Jünemann, one of the three founders left, the remaining original members, Daniel Myer and Dejan Samardzic decided to continue as a duo. HAUJOBB witnessed only slight changes of direction, which basically meant less sampling and sound oriented programming. Yet, the duo still left a strong impact and in particular their 2011 self-released album 'New World March' is widely regarded as another milestone.
Line-up:
Dejan Samardzic - sound, programming
Daniel Myer - vocals, sound, programming
www.facebook.com/haujobbmusic
Source: Press Release / Pictures by Frank Machalowski