Eiswiese, Rothenburg ob der Tauber, Germany
Friday 11th August to Sunday 13th August
Taubertal Festival 2006


The festival is already sold out!
http://www.taubertal-openair.de/
The Taubertal Festival is a very special one. For many years now the organizers collect bands through all kinds of alternative music. They combine all different scenes and put them together. In the past there were playing Apocalyptica and Die Ärzte, HIM and The Leningrad Cowboys i.e. This year, there will be special appearances by ASP, Schandmaul and Bif Naked, who is a very unique American Rock-Lady with roots in India. As usual the festival is already sold out, but the happy ones, who got some tickets will experience a weekend full of good alternative music beyond boring radio-pop. Together with the beautiful location in the Taubertal-valley with its fantastic view of the worldwide-known medieval town Rothenburg odT this is going to be an unforgettable memory.
Bands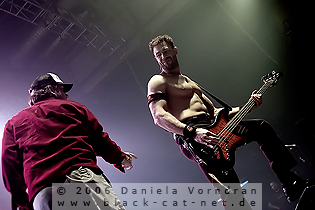 ASP
Bif Naked
Blackmail
Bloodhound Gang
Boozed
Christina Stürmer and Band
Culcha Candela
Die Happy
Donots
Eat the Gun
GEM
Gods Of Blitz
Golden Horse
Hund Am Strand
La Vela Puerca
Les Babacools
Millencolin
Ostkreutz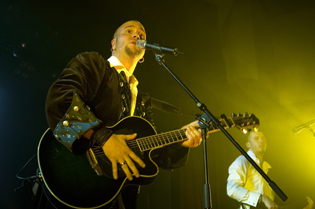 Revolverheld
Schandmaul
Schrottgrenze
Spitting Off Tall Buildings
Starsailor
The Alpine
The Marble Index
The Revs
The Robocop Kraus
The Subways
Tomte
Trashmonkeys
Turbonegro
Wir Sind Helden