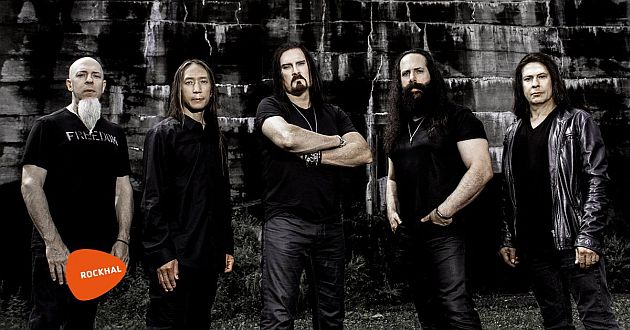 Rockhal, Esch sur Alzette, Luxembourg
17th June 2019
Dream Theater + Reds'cool + Ghost Iris

Finally the two-time Grammy-nominated and millions-selling progressive music legends DREAM THEATER announce the forthcoming worldwide release of their 14th studio album, 'Distance Over Time' on February 22, 2019. 'Distance Over Time' showcases a newfound creativity for DREAM THEATER while maintaining the elements that have garnered them devoted fans around the globe.
During this tour they'll perform with two special guests. The leading progressive Metalcore bands from Denmark GHOST IRIS, who released a new album called 'Apple of Discord' and also REDS'COOL who are a true hard rock band from Saint Petersburg, Russia.
Originally named MAJESTY by Berklee College of Music students John Petrucci, bassist John Myung, and drummer Mike Portnoy, the band soon expanded with the addition of keyboard player Kevin Moore and vocalist Chris Collins. Releasing an eight-tune demo, 'Majesty Demo', as MAJESTY, the group sold 1,000 copies within six months. In 1987, the group decides to name themselves DREAM THEATER, the name is inspired by a now-demolished California movie theatre. Signing with Mechanic Records, the group began working on its first full-length album.
On its 14th full-length and first release for InsideOut Music / Sony Music, 'Distance Over Time', the band recharge the brotherhood that has kept them creating music together for over 30 years. Fans can be excited to hear a more dynamic, direct version of DREAM THEATER.

Additional Concert Info
Doors: 18:30
Show: 19:00
Tickets: 47€ + 4.70€ presale fee https://www.rockhal.lu/events-tickets/metal-heavy/show/detail/dream-theater-3/
More info: https://www.facebook.com/events/218069389034541/

More on Dream Theater, Reds'cool & Ghost Iris