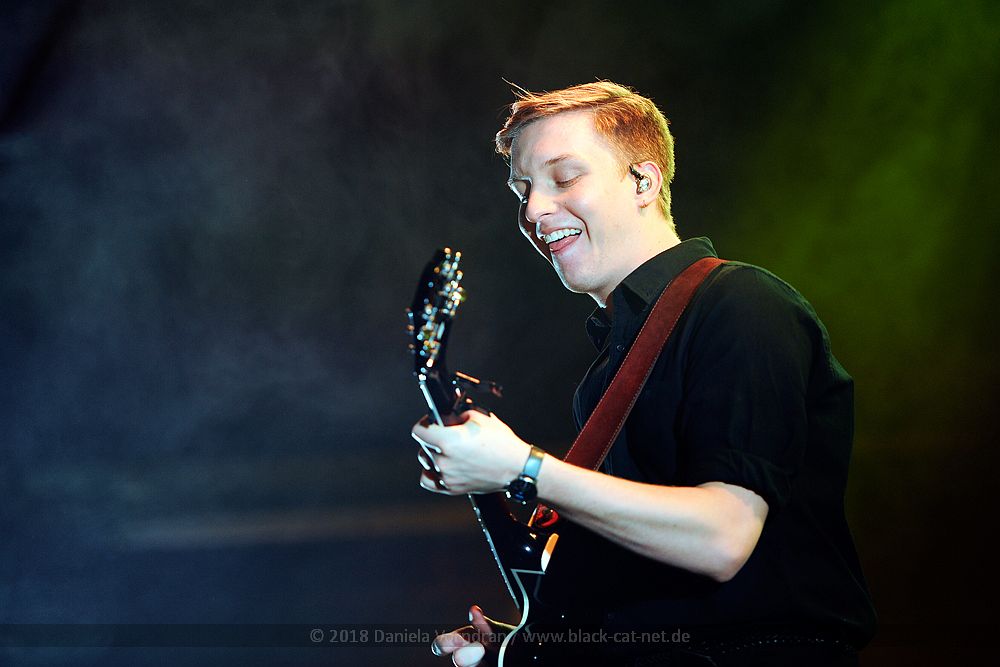 GEORGE EZRA's new album 'Gold Rush Kid' will be released in June. The Brit himself explains who that is: "The Gold Rush Kid? That's me! Twelve wonderful, uplifting and mind-blowing songs that sound more like me than anything. That's what keeps them together."
The first two tracks have already been released. The first single 'Anyone For You (Tiger Lily)' went straight up the charts and is rotating on all radio stations in the UK. The second is called 'Green Green Grass' and has its own story: When EZRA went on holiday to St. Lucia with friends over Christmas in 2018, they were sitting in a bar. At one point he heard music in the streets and was so taken by it that he went in search.
He found a block party with three different sound systems, food stalls and people partying. When asked what was being celebrated here, EZRA learned that it was a funeral service for three people: "I thought: that is not how we do this at home. And it's really beautiful." That's how the single came about, an irresistibly upbeat song about always making the best of everything, especially in situations where you expect the worst. This story and the resulting song is typical of the music of GEORGE EZRA.
The singer/songwriter from Bristol was discovered at the age of 19 and invited straight onto the stage at the Glastonbury Festival. Global success followed with his hit single 'Budapest' and other great songs such as 'Barcelona', 'Cassy O' and 'Blame It On Me', the two million-selling albums 'Wanted On Voyage' (2014) and 'Staying At Tamara's' (2018), both topping the UK Singles Chart and eventually the Brit Award for British Male Solo Artist. It goes without saying that EZRA also suffered from the pandemic. But he also found the time very productive, wrote a lot of new songs and worked on his equally successful podcast, for which he got stars like Ed Sheeran, Elton John, Lily Allen, Nile Rodgers, Ellie Goulding and Tom Jones in front of the microphone. But now it's time to present new music and to go on tour again, which will also take him to Germany in February/March.
German Tour Dates

15 Feb 2023 – Hamburg, Barclays Arena
18 Feb 2023 – Berlin, Mercedes-Benz Arena
27 Feb 2023 – Munich, Olympiahalle
02 Feb 2023 – Cologne, Lanxess Arena
Tickets for the concerts are available from Wednesday, May 18, 10 a.m. exclusively via
eventim.de
. From Friday, May 20, 10 a.m., tickets are available from 35 Euros plus fees at all known CTS advance booking offices and via the hotline +49 (0)1806 - 570070 (0.20 €/call from a landline, cell phone max. 0 €.60/call), on fkpscorpio.com and
eventim.de
.