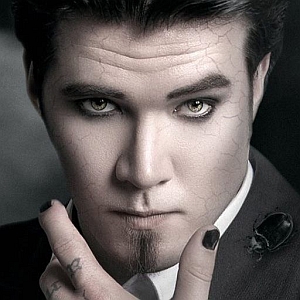 Dear wonderful readers,
Today, our magazine offers you something very special: we give away free entrance for you and company for one of the concerts of the upcoming SAMSAS TRAUM "Asen'ka". But that's not enough! You will meet the band before the show backstage where you might drink lemonade with captain Kaschte and his boys, you will get autographs and of course you can take pictures with the band. Furthermore you have free choice at the merchandising: before all other fans enter the venue, SAMSAS TRAUM will give you a free shirt of their new collection.
To win the Meet & Greet concert ticket incl. merchandising present, you have to send an email to
This email address is being protected from spambots. You need JavaScript enabled to view it.
with the headline "Samsas Traum" and your full name. Furthermore please let us know in which city you want to meet the band! The offer is valid until 18th March 12:00pm. Please send your emails before! Winners will be notified and SAMSAS TRAUM will get in touch with you to arrange any details. All tour dates are below… good luck for you and we hope that SAMSAS TRAUM won't eat you backstage!
ORKUS! Presents: SAMSAS TRAUM "ASEN'KA"-TOUR - MARCH 2014 - SUPPORT: JOVIAN SPIN
19. March 2014 Saarbrücken - Garage (SPECIAL: Kafka-lecture)
20. March 2014 Duisburg - Pulp (SPECIAL: "20 Schritte Freiheit"- lecture)
21. March 2014 Leipzig - Werk II (SPECIAL: WEENA MORLOCH-"concert")
22. March 2014 München - Backstage (SPECIAL: "Bitte nicht ficken"- lecture)
23. March 2014 Köln - Underground (SPECIAL: guest appearance Daniel Schröder & Michael Puchala)
24. March 2014 Hamburg - Markthalle (SPECIAL: Bukowski- lecture)
25. March 2014 Berlin - C-Club (SPECIAL: "Weißer als das Wasser"- lecture)
26. March 2014 Frankfurt - Batschkapp (SPECIAL: Petterson & Findus- lecture)
Tickets for Frankfurt
Tickets for Hamburg
Tickets for all other cities