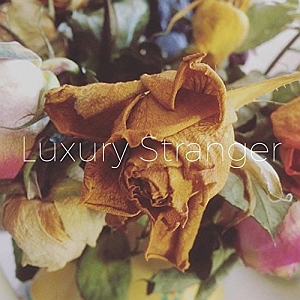 Artist: Luxury Stranger
Title: When The Lady Takes The Blame
Genre: Post Punk/ Dark Rock
Release Date: 30th September 2016
Label: Earth-Two Records
Flash Review

Nottingham, UK, post-punk band LUXURY STRANGER have had their fair share of drama over the years, releasing critically acclaimed albums, touring independently both home and abroad, and building up a loyal, obsessive fan-base. Personnel changes have done little to dampen what are the two essential ingredients here – top quality song-writing, and in Simon York, easily one of the finest vocalists in the UK right now. Recent single 'When The Lady Takes The Blame', from forthcoming third album 'Darkness Falls Upon The Light', brilliantly showcases all that is so very special about LUXURY STRANGER. The pounding bass and rolling drums, the chiming, busy guitars, Simon's powerful and dramatic vocal, and a chorus purpose-built for stadiums, strutting about proudly and showing off magnificently.
http://www.luxurystranger.net
/
https://www.facebook.com/LuxuryStranger
Conclusion: It's the perfect single, and an excellent taste of what is ahead. If you somehow haven't heard LUXURY STRANGER by now, you will. It's definitely their year.
Rating: 9 / 10