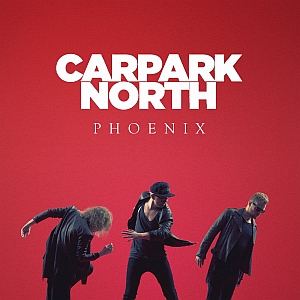 Artist: Carpark North
Title: Phoenix
Genre: Electro-Rock
Release Date: 17th April 2015
Label: Sony Music
Album Review

Being Danish is no excuse for having a crap name. But that aside, CARPARK NORTH have been gathering plaudits and awards while chewing up cities on a busy live schedule since 1999. Lots of people like them. And it's hard to be sniffy about the pop/ rock burble and bluster of '32' on latest album 'Phoenix'. The rest is something else unfortunately. There are boy-band lyrical clichés waving their wristband-festooned arms for attention all over 'Renegade' and on opening song 'Phoenix' – and let's face it, you have to get it right on track one as a rule - there are horrible slabs of synth and guitar, an occasional "Whoo" that's more a yelp than a call to arms, and an inexplicably dated and grating blob of sub-Dubstep in the middle. It's truly awful. And for sheer sleep-inducing pointlessness, try 'Just Like Me' which is feather-light but bereft of any emotion or true ambition. It's hard to imagine how the band could think it worthy of release.
The main problem with this set of songs is the absolute predictability of them, and that's on the better ones. 'Home Of Heartache' sounds over-familiar after one verse and chorus, and again, its lyrics could have been scrawled on the back of a TAKE THAT tour programme. It's all very safe and dull, despite valiant attempts to reach for anthemic and meaningful. At times it feels like CARPARK NORTH want to cross COLDPLAY with 30 SECONDS TO MARS – which would be quite something if they could pull it off – but sadly they loll around listlessly three quarters of the way down on a power-pop festival poster. And try not to snigger at the ridiculous jittery urgency of the synths on 'Burn It Down' or during the weedy battle-cry of the chorus. More "Whoa-whoas!" can't save it. Nothing can save it.
There's some respite during perfectly decent dusty ballad 'I Walk On', and on the breathy album closer 'Brothers', but it's not long before the over-blown lyrics and huge sounding yet hollow feeling giant chorus of 'We Hold The Stars' drags it all back down again. This is a fine album if your musical expectations are low. At first listen it can sound as grand, important and epic as CARPARK NORTH would have you believe. But in reality, it's all bluster, vacuous lyrics and worn old clichéd song-writing, still desperate to sound as good as bands from ten years ago, but not getting even close. Not good.
Tracklist

01. Phoenix
02. 32
03. Renegade
04. Just Like Me
05. You're My Fire
06. Home Of Heartache
07. Burn It
08. Everything Starts Again
09. I Walk On
10. We Hold The Stars
11. This Is Goodbye
12. Brothers
Line-up

Lau Højen - Vocals, guitar
Søren Balsner - Bass, synths, vocals
Morten Thorhauge - Drums
Website

https://www.facebook.com/carparknorth
/
http://www.carparknorth.com/
Cover Picture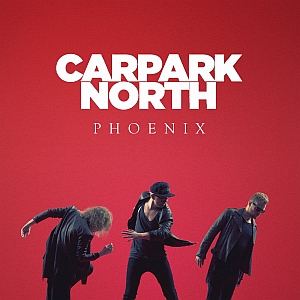 Rating

Music: 3
Sound: 6
Total: 4.5 / 10