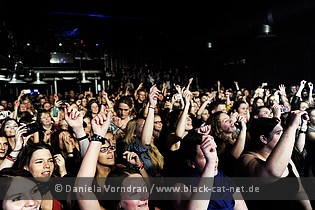 Zeche, Bochum, Germany
29th November 2015
Carpark North, Stal

CARPARK NORTH has brought Nordic electro rock as the first band to Denmark and were now offering their a mix of 80s electro and 90s rock music love on stage during their own headliner tour "The Phoenix tour". The Zeche in Bochum was packed, mostly with young girls, waiting for their beloved band.
Stal

The trio STAL heads from the south of France. First active in other bands, Pierre-Marie Maulini, influenced by Post-Rock and Shoegaze, he played guitars and synths as part of M83 for the tour following the release of their fifth album 'Saturdays = Youth'. Back home after two years on tour, Pierre-Marie decided that it was time for an own project. He recorded a few demos which he started spreading in 2011. After some single/EP releases, STAL released their first full-length album 'Young Hearts' in October 2015. STAL is Pierre-Marie Maulini (guitar, synths, vocals), Renaud Rodier (drums) and Hugo Rattoray (guitar, synths).
http://stalofficial.com
/
https://www.facebook.com/STALofficial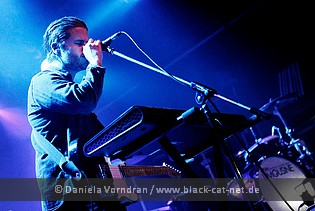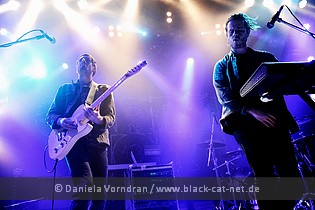 Music & Performance

It was already hot at the Zeche when French STAL entered the stage at eight. And the band already seemed to have several fans within the audience and was warmly welcomed with loud cheers. Sound-wise, STAL's songs are epic with strong rock energy and of course a certain French touch. Besides you also hear Maulini's past in M83 in the songs. As a trio on stage, STAL is very powerful. And even though steal (STAL in many languages) is cold and industrial, STAL's music is harmonious, luminous and exhilarating. The band's first album was just released and so, the band of course played most of their set from this album, an album that is emotional and full of cynicism or despair and still beautiful and strong. To me, STAL made a quite good impression and since I really like M83, also the new band of Maulini is one I will keep an eye on.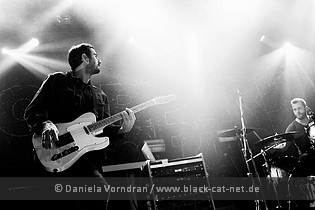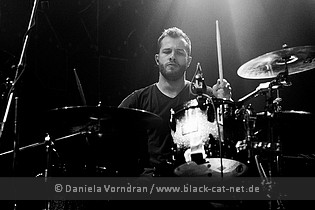 Setlist

01. Sound of Sirens
02. Burning Desire
03. Gone
04. Down to the End
05. Supernova Fate
06. Vesterbro
07. Strangers
08. The City, Our Souls
Rating

Music: 8
Performance: 7
Sound: 7
Light: 8
Title: 7.5 / 10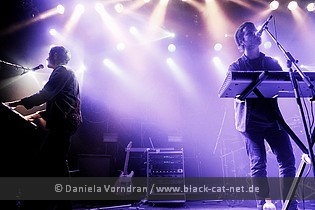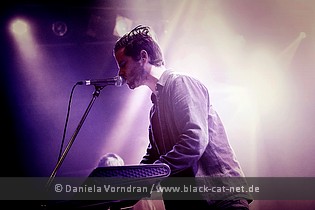 Carpark North

In Germany still rather unknown to the big audience, CARPARK NORTH, btw. existing already since 1999, are a platinum status band in their home country Denmark where they have already released 3 CDs, namely the self-titled 'Carpark North' (1999), 'All Things to all People' (2006) and 'Grateful' (2008). In Germany, they were only available as import or MP3 download until then. But finally, the international debut album 'Lost' was released in autumn 2010 also in Germany. It took the band four more years to release the follow-up 'Phoenix', first only in Denmark, but finally in spring 2015 the album was also out in Germany. CARPARK NORTH is Lau Hojen (vocal, guitars), Soren Balsner (bass, synths) and Morten Thorhauge (drums). On stage they were supported by an additional keyboarder.
http://carparknorth.com
/
https://www.facebook.com/carparknorth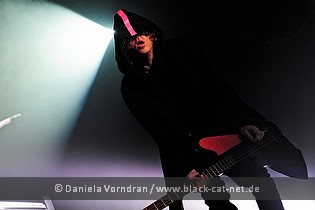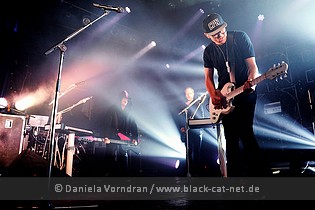 Music & Performance

It is already a few years ago that I saw the Danish band last time. It was also in Bochum, but back than at the Matrix and in front of an older audience. Over the years, the fan base of the band obviously changed and now, CARPARK NORTH were eagerly awaited by mainly young girls. So you can imagine that the following screaming level was high. Nevertheless the band is made for a great and powerful live show. What was following now was a good mix of new songs from the 'Phoenix' album, but also long-time fan favourites, like my beloved 'Human', being played quite early in the set. Right from the start, there was this certain close connection between fans and audience making the show something special. And there were some sweet girls in the front rows, having their prepared signs with them, much to the joy of the band. Speaking of interaction, singer Lou had an easy job to animate the crowd… since there was simply not much animation needed. People were clapping and singing along loudly during the entire show.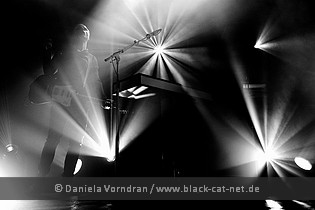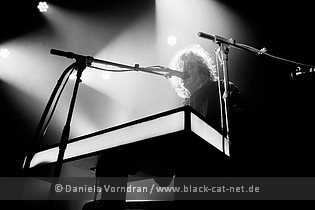 With 'Save Me From Myself', another classic was played towards the end. But highlight for many fans was 'Renegade' where the crowd could loudly sing along. Of course, there was an obligatory final picture with the band on stage and a happy crowd in the back. Still, for many fans, the highlight was still coming after the show, when the band came out for pictures of a chat.
Setlist

01. Opening
02. Shall We Be Grateful
03. Human
04. More
05. Burn It
06. Fireworks
07. I walk on
08. Renegade
09. 32
10. We Hold the Stars
11. Save Me From Myself
12. Army of open arms
13. Transparent & Glasslike
14. Best Day
Rating

Music: 8
Performance: 8
Sound: 8
Light: 8
Title: 8 / 10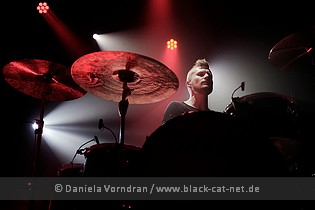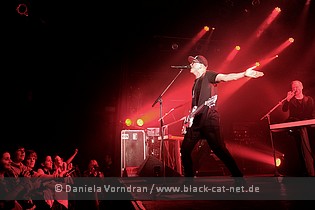 All pictures by Daniela Vorndran (
http://www.vorndranphotography.com
/
http://www.facebook.com/blackcatnet
)
See also (all categories):