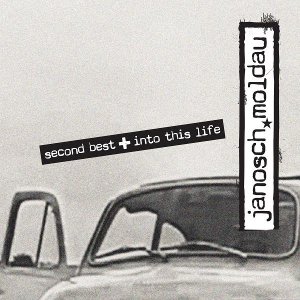 Title: Second Best + Into This Life
Artist: Janosch Moldau
Genre: Electronic
Release Date: 26th November 2010
Label: Janosch Moldau Records Ltd.
Single Review

JANOSCH MOLDAU quickly after his last, prolific album 'Motel Songs' was bursting with new ideas it seems and while he's still working on the new album 'Lovestar' due out next year, he gives the audience a taste of what's to come with the double a-side single 'Second Best+Into This Life'. 'Second Best' opens the 4-track CD with a noddy beat, working with acoustic guitar and experimental flourishes as exercised greatly on the previous releases already. Only here he has perfected the separate elements even better, so the meld of everything becomes much more cohesive. Lyrically, Janosch employs a religious theme, utilizing strong symbols while his mellow voice floats like between two dimensions on these sounds bleeding loneliness. Quite a different feeling is what 'Into This Life' exhales. It is defined by an endless longing, coupled with a certainty that vibrates between the lines and even inside the wide array of synth melodies.
The single concludes with an extended version of 'Second Best' and the 'Silent Mix' of 'Into This Life' that highlights the piano, those mentioned synth melodies and almost mutes any rhythmic section. A nice idea putting 2 new tracks on the record, but the extended version of 'Second Best' wouldn't have been necessary, really. Those new tracks raise curiosity for what the new album will hold for us.
Tracklist
01. Second Best - 3:56
02. Into This Life - 3:43
03. Second Best (Extended Mix) - 5:38
04. Into This Life (Silent Mix) - 3:42
Line-Up
Janosch Moldau - Music, Vocals, Lyrics
Website
http://www.janoschmoldau.com/
/
http://www.myspace.com/janoschmoldau
Cover Picture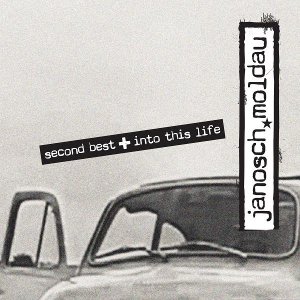 Rating
Music: 8
Sound: 9
Extras: -
Total: 8.5 / 10
{jos_sb_discuss:19}