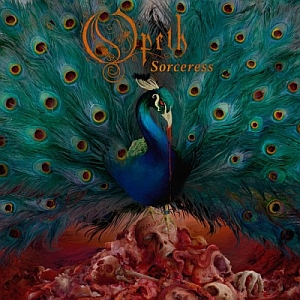 Artist: Opeth
Title: Sorceress
Genre: Progressive Metal/ Progressive Rock
Release Date: 30th September 2016
Label: Nuclear Blast
Album Review

OPETH is hardly a band that needs a lot of introduction because if you haven't heard them or of them you're probably living in a cave in which case you're not even reading this because you're not connected to internet, so let me lazy out of this paragraph already.
Their twelfth album 'Sorceress' is about to hit the eardrums at the end of September. It starts with a very dreamy 'Persephone', it gives an illusion this album might be totally relaxing sonic journey. It's a lovely instrumental with only a hint of female voice till it slips to album titled song, which is more jazzy and edgier. Åkerfeldt's vocals are intense but on the other hand the music itself seems to be the main attention grabber that overtakes it most of the time for lack of better expression and that holds through to different degrees throughout. The spices come in with folk or oriental (especially The Seventh Sojourn) elements and give it a slightly though not overwhelmingly diverse feel without disrupting the coherent feel of the album. It has some weak spots as 'Sorceress II' but overall impression is solid, lovely piece of music. Its highest points are the gentle, soft and ethereally beautiful moments hidden in niches of songs throughout. 'Strange Brew' I'd pull out as best song here, it marries all the best about it.
To summarise this album, it doesn't shake the Earth and puts music on the re-invention spot, but still enough to appreciate and admire here. Have I said the artwork for it is great yet?
Tracklist

01. Persephone
02. Sorceress
03. The Wilde Flowers
04. Will O The Wisp
05. Chrysalis
06. Sorceress II
07. The Seventh Sojourn
08. Strange Brew
09. A Fleeting Glance
10. Era
11. Persephone (Slight Return)
Line-up

Mikael Åkerfeldt - guitars, vocals, lead vocals, acoustic guitar, sound effects, mixing, engineering, production, bass guitar, grand piano
Martín Méndez - bass guitar, upright bass
Martin "Axe" Axenrot - drums, percussions
Fredrik Åkesson - guitars, backing vocals
Joakim Svalberg - keyboards, synthesizer, piano, mellotron, backing vocals, percussion
Websites

http://opeth.com
/
https://www.facebook.com/Opeth
Cover Picture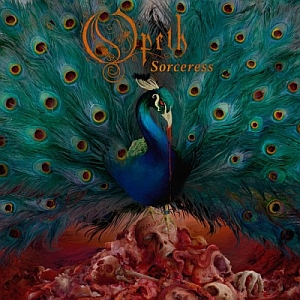 Rating

Music: 8
Sound: 9
Total: 8.5 / 10