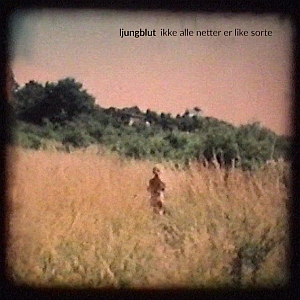 Artist: Ljungblut
Title: Ikke alle netter er like sorte
Genre: Melancholy Pop/ Rock
Release Date: 30th September 2016
Label: The Garden / Pleasuredisc
Album Review

Let's start with some facts about LJUNGBLUT. It all started in 2005 when Kim Ljung - songwriter and bass player of SEIGMEN and ZEROMANCER - exposed his much more personal, quiet and fragile side to the world with LJUNGBLUT. He recorded and released the very aesthetic albums 'The Other side of all things', 'Influences for a new album' and two years later 'Capitals'. The songs on these first three albums all came along with English lyrics. Another four years later, Kim surprised his fans with his decision to write Norwegian lyrics again, which made the songs on the album 'Over skyene skinner alltid solen' even more personal, more authentic. Now the fifth LJUNGBLUT album "Ikke alle netter er like sorte" is about to be released on September 30th 2016.
As you can imagine from the title the songs are written in Norwegian again. The title can be translated as "Not all nights are equally black" which also describes the different shades of the songs very well. They all have the typical LJUNGBLUT sound in common - quiet, fragile, delicate, sometimes melancholic but never hopeless. And all that is combined with beautiful and profound words. Unfortunately most of the fans will not understand the words but I think that could be an opportunity to connect your own memories and emotions to the songs even more.
The album starts with 'Triumfbuen' and this first song shows the heart and soul of 'Ikke alle netter er like sorte' right away. Kim's vocals are totally clear and soft, but at the same time powerful. They draw your soul completely into the emotional world of LJUNGBLUT. It feels like a deeply touching mixture of loneliness, hope and opportunities. But also missed chances. While listening, each song on this album evokes different memories and emotions. 'Satelite', 'Karolinska', 'Tempelhof' and 'Selvportrett' are very quiet and melancholic. 'Ikke alle netter er like sorte', 'Liason' and 'Uten titel' are brighter and full of hope. 'Krysantem' once again is a deeply emotional song and it shows very powerful that LJUNGBLUT is not only Kim Ljung but a complete band. The arrangements are really fabulous. After listening to all these songs, 'Kast blomstene på' started and blew me away. This last song is so deep, so stirring, pure and dark that it nearly made me cry. It is the perfect last song. But if you do not want to end with a very dark song, just start over with 'Triumfbuen' again.
Let's end with some more facts: The ten songs were all recorded live straight down to tape at the legendary Athletic Sound Studio in Halden, Norway. It was mixed by Alex Møklebust (SEIGMEN, ZEROMANCER), and mastered by Chris Sansom at Propeller. Unique for the album is that there has been made a video to each track on the album. And last but not least I have to mention the amazingly beautiful press pictures that were taken by Christian Roth Christensen in Berlin.
Tracklist

01. Triumfbuen
02. Satellitt
03. Karolinska
04. Tempelhof
05. Ikke alle netter er like sorte
06. Liaison
07. Krysantem
08. Selvportrett
09. Uten tittel
10. Kast blomstene på
Line-up

Kim Ljung - Vocals & keys
Dan Heide - Guitar
Ted Skogmann - Drums
Sindre Pedersen - Bass
Jokke Brendsrød - Keys
Website

http://ljungblut.com
/
https://www.facebook.com/Ljungblut-86549322482
Cover Picture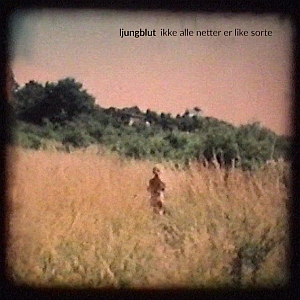 Rating

Music: 10
Sound: 9
Extras: 9 (Videos, pictures, vinyl)
Total: 9.5 / 10
See also (all categories):