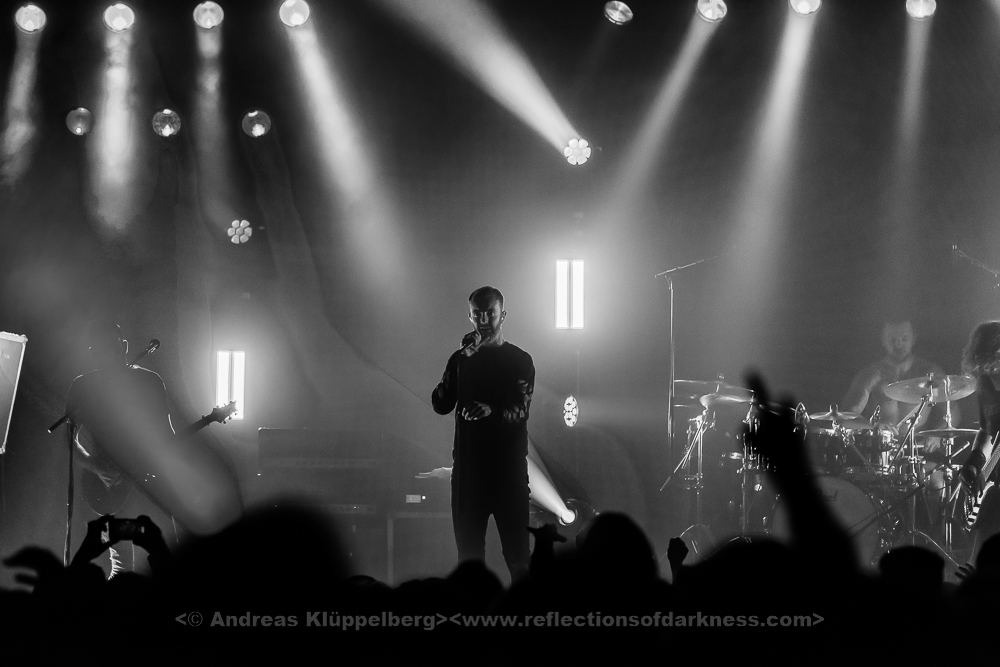 Live Music Hall, Cologne, Germany
26th January 2023
Karnivool - "Regeneration Tour" 2023 - Support: The Ocean Collective

That evening, the Australian band KARNIVOOL performed at the Cologne Live Music Hall. Due to heavy traffic, I was late and unfortunately missed the opening band THE OCEAN COLLECTIVE. When I arrived at the location, the audience was taking a break and smoking a cigarette or having a drink.
The Ocean Collective

https://www.theoceancollective.com / https://www.facebook.com/theoceancollective
Setlist

01. Triassic
02. Miocene | Pliocene
03. Mesopelagic: Into the Uncanny
04. Bathyalpelagic I: Impasses
05. Pleistocene
06. Holocene (Paul Seidel on vocals)
07. Jurassic | Cretaceous
Karnivool

KARNIVOOL entered the stage of the well-filled Live Music Hall right on time. The band was greeted by loud cheers from the audience. When singer Ian Kenny appeared, the volume increased even more. The band started with the song 'C.O.T.E.' and singer Ian Kenny was supported by his fans. While other singers jump or run around on stage, Ian belongs to the quieter category and puts his power and emotions into his voice. No hit by the progressive rockers was left out. 'Dead Man', 'Themata' or 'Simple Boy' were played as well as 'New Day', which was also the last song of the evening. https://www.karnivool.com / https://www.facebook.com/karnivool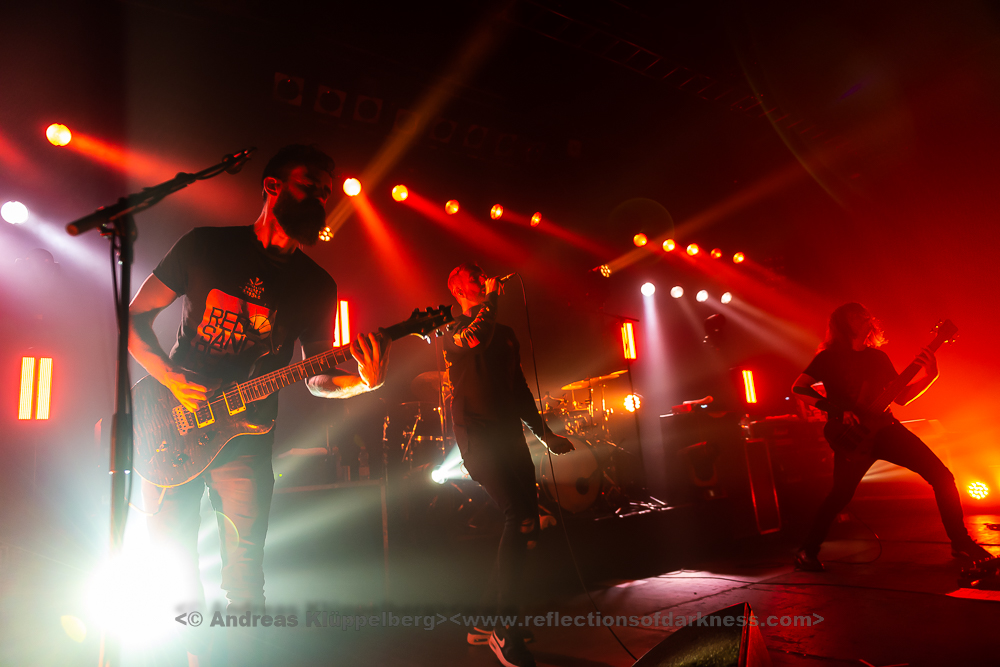 Setlist

00. Intro
01. C.O.T.E.
02. Allit Takes
03. Shutterspeed
04. Goliath (With Intro)
05. Simple Boy
06. Umbra
07. All I Know
08. Deadman
09. Themata
10. Change
---
11. Alpha Omega
12. New Day
Rating

Music: 8
Performance: 7
Light: 7
Sound: 9
Total: 7.8 / 10
All Pictures by Andreas Klüppelberg