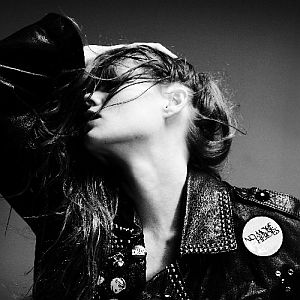 Artist: Soror Dolorosa
Title: No More Heroes
Genre: Gothic Rock
Release Date: 24th May 2013
Label: Northern Silence Productions
Album Review

If gothic-rock and it's various sub-genres tends to sound mass-produced and lovelessly churned out these days, assembled in a dark but predictable factory somewhere in a forest in Germany, then SOROR DOLOROSA are the hand-made and patiently crafted opposite. A Paris basement or a remote recording studio in deepest, rural France a more likely setting for the genesis of their sound. What the band have that so many similar acts lack, is first, good songs. Sounds obvious, but worryingly this seems to be frequently overlooked. And second, they have a deep and instinctive understanding of the type of mood, atmosphere and texture they are aiming to portray. Throwing the A-Z of gothic music into a weak tune is never going to work, and they know this. Showing your influences, allowing yourself to be influenced, this is all fine provided you then write your own song and create your own sound. And on 'No More Heroes' the band achieve this. The title alone is a middle finger to those who accuse them of being mere copyists, bowing at the altar of Eldritch and Smith, and it's a cocksure attitude that becomes them.
Written around a bass riff, as many of the songs are here, opening song 'Silver Square' has it all. Andy Julia's plaintive voice gives this pounding mini-epic a dark, tense beauty to its pitch black heart, but the song's key lies in the restraint shown in each section. Many a band's undoing is the belief that adding more and more layers makes for a guaranteed increase in atmosphere. Not so here. 'Sound And Death' supports this, each element to this song sitting comfortably where it should be, supporting the whole. It swirls and curls and shimmers, losing itself in a private, secretive fog that it feels a privilege to glimpse into. And this is an important weapon in the SOROR DOLOROSA arsenal, their ability to appear inaccessible without being aloof, like a secret society you're allowed to observe but not join.
'Dany', is gorgeously sung and played, the muted drums and distant, echoing guitar-work giving this song a deeply haunting melancholy, and on 'The Figure Of The Night' it's classic post-punk all the way with a big, bold chorus topping things off nicely. It would make an excellent single. 'Hologram' sees a dirty bass and sleazy, scuzzy guitar compete with the startling change in Mr Julia's voice, grave-deep and desperate, this is the song the SISTERS OF MERCY probably wish they could have included on the over-rated 'Reptile House' EP. Like emerging from some horrific drug-haze, its narcotic lethargy and repetitive dirge is truly frightening. You suspect they wrote 'Hologram' because they could, not copying but bettering, and there's a nice arrogance at play there that will do them no harm. Knowing a mood so dark is impossible to sustain, the band emerge with 'Motherland', gently sung and beautifully sad. The sense of loss and longing is ever present in the band's use of space, and this song represents a real high point in their understanding and mastery of textures.
Elsewhere, 'Wormhole' with its strangely arresting beat and shifting soundscapes, invites you to close your eyes and let yourself be transported somewhere dreamy and exotic, and on 'A Dead Yesterday' the band let rip with a standard rock stomper. It feels somewhat clumsy in the company it's keeping, but is good enough at what it does to retain a place here. Live, I bet this is something else entirely. 'Exodus' closes 'No More Heroes' with a proud and prominent guitar sound and spoken word mid-section, even a smattering of piano, and again the patient building of atmosphere is outstanding. It's an excellent way to draw things to an end. There is no doubt that SOROR DOLOROSA are a shot in the tired arm of a genre that is often weary, generic, presumptuous and boring. There should be no lazy comparisons to other bands here. This is a band on the rise, and you can sense the hunger and the desire. Not to retreat what's gone before, but to create a whole new type of intelligent, atmospheric rock music and in that sense, this album is a triumph. Put away your vinyl now, stop reminiscing and listen to this. Because this is now where it's happening.
Tracklist

01. Silver Square
02. Sound And Death
03. Dany
04. The Figure Of The Night
05. Hologram
06. Motherland
07. Wormhole
08. A Dead Yesterday
09. Exodus
Line-up

Andy Julia - Vocals
Hervé Carles - Bass guitar
Nicolas Mons - Guitar
David-Alexandre Parquier - Guitar
Frank Ligabue - Drums
Website

https://www.facebook.com/pages/Soror-Dolorosa/185417498164481
/
http://www.sorordolorosa.com/
Cover Picture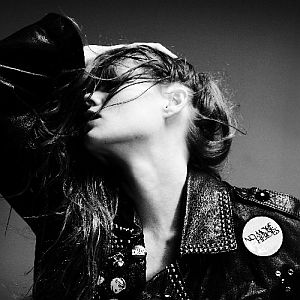 Rating

Music: 9
Sound: 9
Total: 9 / 10