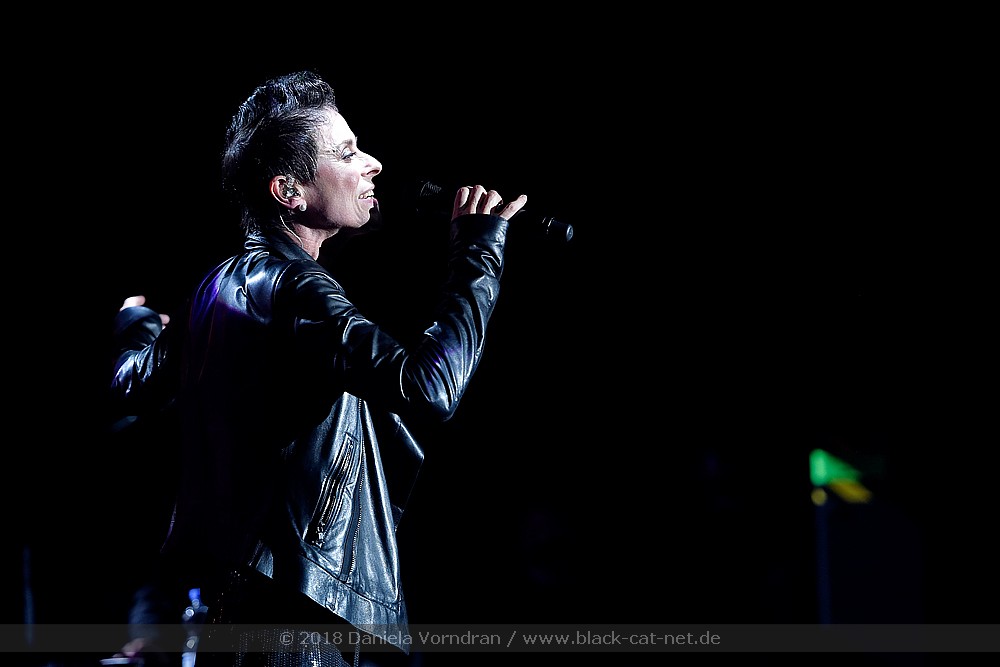 Capitol Theater, Düsseldorf, Germany
11th May 2018
Lisa Stansfield

With songs from her new album 'Deeper' plus many of her acclaimed hits, LISA STANSFIELD returned to German stages after four years, with her second-last show in Düsseldorf. The exceptional singer became a global soul ambassador in 1989 thanks to the world hit 'All around the World'. For her tour in 2018, the Grammy winner promised not only concentrated stage power, but also an exquisite program: In addition to the bestsellers 'All Around The World', 'This Is The Right Time', 'The Real Thing', '8-3 -1', 'Let's Just Call It Love' or 'If I Had not Got You', you got also songs from her first new album since 2014.
On 'Deeper' (earMUSIC / edel, released in spring 2018), her eighth studio CD, the artist, honoured with various Brit Awards, cultivates the virtues that have made the young talent contest participant a star of international format: Pop, Jazz, Dance, Motown, and Northern Soul merge, with the voluminous, multi-faceted voice of petite Mrs. Stansfield, to funky grooving disco tracks, well-tempered soul-pop ballads, and laid-back easy-listening songs. Lisa still has an unbelievable stage presence and powerful voice, being celebrated in a sold-out hall in Düsseldorf, where people jumped from their seats already during the very first song!
http://lisa-stansfield.com / https://www.facebook.com/lisastansfieldofficial
Setlist
01. Everything
02. Deeper
03. Never, Never Gonna Give You Up (Barry White cover)
04. Hercules
05. Hole In My Heart
06. The Real Thing
07. Change
08. So Natural (Acoustic)
09. All Woman
10. Real Love
11. Butterflies
12. Never Ever
13. People Hold On
14. Billionaire
15. All Around The World
16. What Did I Do To You?
17. Ghetto Heaven (The Family Stand cover)
---
18. Live Together / Young Hearts Run Free (Candi Staton cover)
More on
Lisa Stansfield
All pictures by Daniela Vorndran (
http://www.vorndranphotography.com
/
http://www.facebook.com/blackcatnet
)