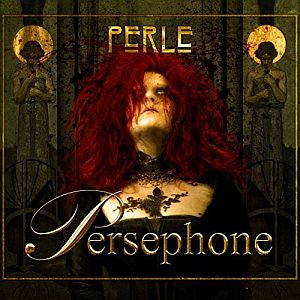 Ten years after the last tragically romantic album 'Letters to a Stranger', PERSEPHONE embarked on a dark journey into another world of unprecedented intensity. The starting point of this journey is a classic of fantastic literature: Alfred Kubin's sole novel 'The Other Side'. Kubin, known for his nightmarish pictures full of chimeras, leads readers to the dream city named Perle, which is always shrouded in a misty darkness. This novel was written in 1909.
Sonja Kraushofer (L'ÂME IMMORTELLE) and composer Martin Höfert (formerly JANUS) plunged into the depths of the troubled genius, inspired by his apocalyptic imagery.
"Maybe PERSEPHONE is the band that reveals the most of myself. Maybe. But I can definitely say that 'Perle' was the most emotional production for me, so far. So, you can imagine how excited I am to present the first song of the album today", wrote Sonja on her Facebook page.
Pre-order album 'Perle' can be made on the official website of PERSEPHONE: www.persephone-home.de