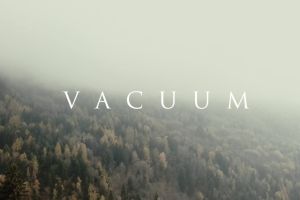 When everything is gone, the walls disappear
You're not alone, there's a million of us here
Dear friends, we are glad to inform you that on the eve of Christmas holidays,
VACUUM
led by vocalist Matthias Lindblom presented the new single 'Everything Is Gone', a mix of which was done by the talented Stefan Glaumann and on the back vocals you can hear a close friend of the band, charming Tania Doko.
Soon, 'Everything Is Gone' will be available on the all usual platforms, and at this moment you can listen to the track on the YouTube channel the band. Do not hesitate to share the link!
Swedish Synth Pop band VACUUM had a stunning success in the 90s, sold more than eight million copies of their discs in the post-Soviet countries. The song 'I breathe' has become a real hallmark of the band, brought them worldwide fame. After a creative reprieve in 2002, the band started a whole new phase with the release of the single 'Starting (Where the story ended)'. Evidence of this was the new musical sound, a new band image, and the updated team - now the main members of the band became Mattias Lindblom and Anders Volbek.
Since summer 2011, the band started touring in Ukraine, particularly in Kiev, where they also participated in the recording of TV shows with live performances ('Star Factory' and 'Shuster Live'). Currently, the band works in their own "Home" studio located in central Stockholm, and often tours around the world.
On 17th June 2016 at the Sentrum club in Kiev, Ukrainian VACUUM fans had the opportunity to hear the new songs of the band as well as favourite old hits. The show was a real celebration with balloons, loud applause, gifts, and communication with the fans as well as the ability to take pictures with the permanent leader of the band - Mattias Lindblom.
We hope that the new track 'Everything Is Gone' is just the beginning of surprises for VACUUM fans in 2018! And very soon we will be able to hear the band with shows!
Official Vacuum Facebook page: www.facebook.com/vacuumofficial/