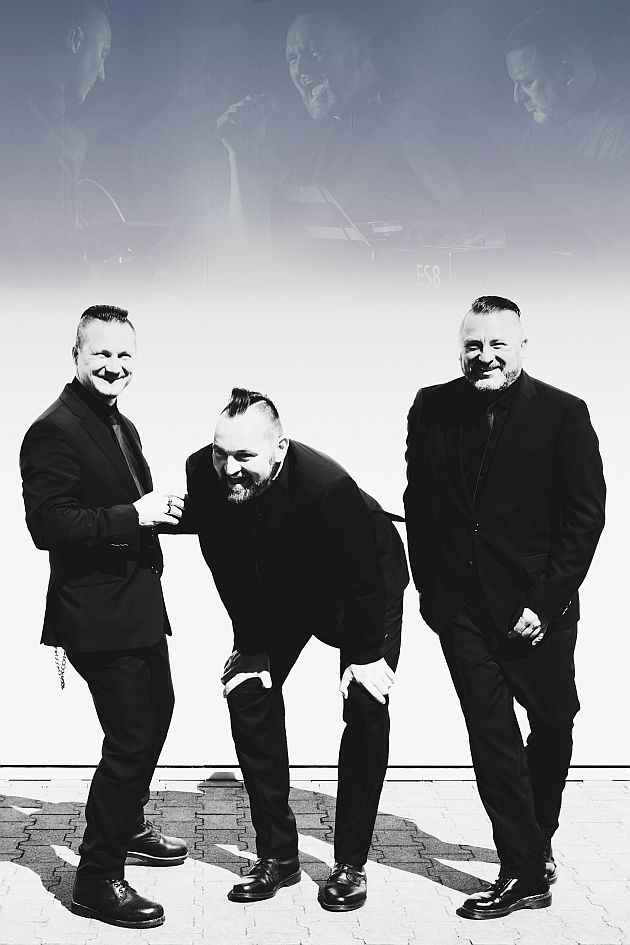 With 'Paranoiac', the first single and video will be released today as a harbinger of the new RROYCE album. The Dortmund Electro / Synth / Wave trio's album new will be released on August 19th and will be titled 'Rroarr'.
"Existence in modern society is full of contradictions. You long for places of retreat, you look for privacy and the next moment you reveal everything about yourself on social networks," the band explains what the song 'Paranoiac' is about. "Everyone wants to be fast. Everyone wants to be first. You face the competition. At work and privately. You become suspicious, pathologically suspicious. You look in the mirror. Can you trust what you see there? Do I still recognize myself? Whom can I still trust? Everywhere envy, resentment and exaggerated vanity."
In 2014, RROYCE was voted 3rd place by the readers of the "Battle of the Bands" of a scene magazine, played at the Hexentanz Open Air, the Blackfield Festival and completed their "Electronic Transformers Tour", where they released their first long player 'Dreams & Doubts & Fears'. A lot has happened since then. After the third studio album 'Patience' and a tour with WELLE:ERDBALL at the end of 2019, RROYCE had to return from the overtaking to the hard shoulder for two years due to the pandemic.
With the fourth output 'Rroarr' the band goes back on the gas pedal. 'Rroarr' is aggressive, innovative, modern and adapted to the new rules of the game. In the context of evolution, the best conditions for a place at the top of the food chain.
Together with the producer DOMINATRIX RMX, who has undoubtedly gained worldwide recognition as a recognized remixer of DEPECHE MODE songs, the three boys from Dortmund come up with 15 fresh songs. When listening, you catch yourself in a dialogue with yourself and you are busy answering the question until the very last note: "Is that still synthpop?!" Well, to anticipate: "Yes, of course!". RROYCE remains true to its musical roots, but manages to release a rousing overall composition with numerous upbeat numbers. Melodic, surprising, driving, contagious with a musical spectrum that never gets boring. RROYCE is ready for this nation's dance floors. Whether "underground" or "mass compatible".
Source: Press Release / Picture by Tanja Rynkowski