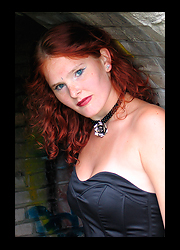 Dear musiclovers,
This will be my last message on Reflections of Darkness. I have decided to go my own way after all these years. Together with 3 friends I founded Reflections of Darkness and it has grown over the years, more than we could have ever hoped for and I am proud of that!
I was hard work some times but most of all, a lot of fun.
If you want to keep track of me you can check out www.darkroos.com for my work with bands and www.theaterroos.com (which is not online yet) for my theatre work.
See you at the next great concert!!!
Roos.