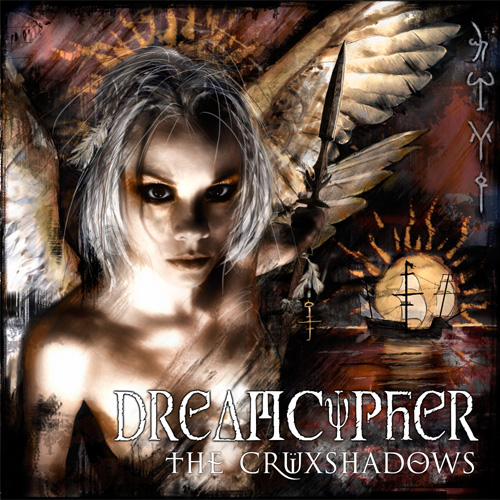 K17 Berlin, Germany

17th November 2006

The Crüxshadows

The world is not pink, the world is full of Crüxshadows. The reason why? The "DreamCypher" World Tour 2006/2007. The Crüxshadows, one of the most important Electro-wave bands, started their travelling around the world yesterday. You can win 2x2 tickets for the
Berlin show, if you answer three questions…
The first two mails with the right answers will receive 2x2 tickets for the Berlin
show. Please send your answers to

This email address is being protected from spambots. You need JavaScript enabled to view it.

. Your names will be on the guest list for
Berlin. And here are the questions:
1. To which rank in the German Alternative Charts (DAC) did the single "Tears" climb to?
2. What are the names of the two dancers?
3. Which rank in the US Billboard Single Charts did the current single "Sophia" reach?
Since 5th Sept. 2006 you can listen to the single "Sophia" in Europe. That little song is the biggest success in USA
yet. In ranking they earn the first place of Billboard-Single-Dance charts (by sales) and a very high rank in the Billboard-Single charts (by sales). The new album "DreamCypher" will be available in January 2007. But Santa Claus means it good to us. He bestows us a big present before it is December. The Tour!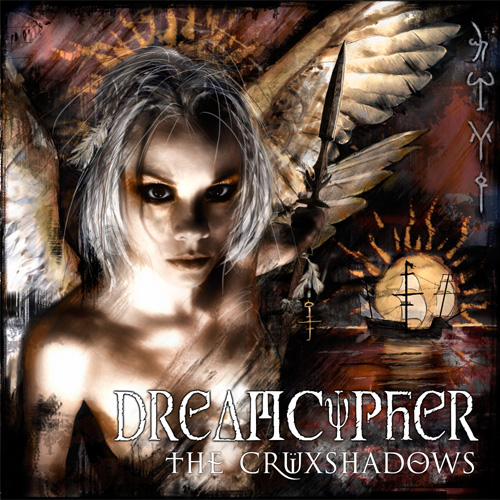 Here for you the track listing of their "DreamCypher" CD:
01. Pygmalion's Dream
02. Windbringer
03. Sophia
04. Defender
05. Perfect
06. Elissa
07. Eye of the Storm
08. Ariadne
09. Sleepwalking
10. Solus
11. Dido's Reply
12. Memorare
13. Birthday
14. Kisses 3

The live listening to The CRÜXSHADOWS will beguile the audience! If you would like to know how Rogue (vocals, song writing), Rachel McDonnell (violine, keyboards), George Bikos (live guitar), Jen Jawidzik (live keyboards) will do this, look at the following tour dates. Their tour bus will arrive 15 times in
Germany. Isn't it great? One evening is the 17th of November at the K17/Berlin. Tickets can be purchased for 17.00 EUR, advance booking 14.00 EUR. Beginning is 20:00. More information:
http://www.cruxshadows.com/
/
http://www.k17.de/
Dates:
26.10.2006 D-Frankfurt, Batschkapp
27.10.2006 D-Dresden, Strasse E
28.10.2006 NL-Vlissingen, Het Arsenaal
31.10.2006 I-Rimini, Velvet Club (Halloween-Party)
03.11.2006 I-Milan, Transilvania Live
04.11.2006 CH-Zurich, Dynamo
06.11.2006 D-Stuttgart, Die Röhre
07.11.2006 D-Kaiserslautern, Kammgarn
08.11.2006 D-N\ürnberg, Das Hirsch
09.11.2006 D-Munich, Metropolis
10.11.2006 D-Krefeld, Kulturfabrik
11.11.2006 D-Fulda, Ring*Con 2006
13.11.2006 D-Herford, X-Club
14.11.2006 D-Hannover, Musikzentrum
15.11.2006 D-Kiel, Räucherei (!!!new venue!!!)
16.11.2006 D-Bremen, Tower
17.11.2006 D-Berlin, K17
18.11.2006 D-Magdeburg, Factory
20.11.2006 DK-Copenhagen, The Rock
22.11.2006 N-Bergen, Hulen
24.11.2006 N-Kristiansand, Smaagoth (Bingen Scene at Samsen)
25.11.2006 N-Oslo, John Dee (@ Rockefeller)
28.11.2006 UK-Newcastle, University
29.11.2006 UK-Edinburgh, The Underground (@ Teviot Row House)
30.11.2006 UK-Leeds, The Cockpit
01.12.2006 UK-Birmingham, Edward No8
02.12.2006 UK-London, Camden Underworld
05.12.2006 F-Paris, Le Gibus
07.12.2006 PT-Cacilhas, Culto Club (!!!new date!!!)
08.12.2006 E-Valladolid, Subterfugio
09.12.2006 E-Valencia, Loco Club
10.12.2006 E-Madrid, Copérnico
13.12.2006 D-Trier, Exhaus
15.12.2006 A-Vienna, Arena
16.12.2006 H-Budapest, A38
17.12.2006 CZ-Prague, Rock Café