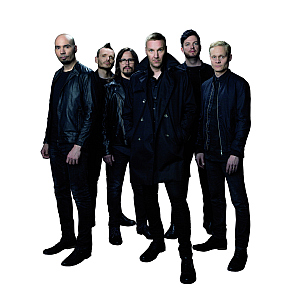 Knust, Hamburg, Germany
29th November 2016
Poets of the Fall & Flight Brigade
POETS OF THE FALL are in Hamburg on 29th November to play in the small but for bands like POETS OF THE FALL homelike location! They released their seventh album 'Clearview' on 30th September 2016 and are now on accompanying tour. They didn't show up in Hamburg for two years but now they have the great pleasure to fascinate the audience of Hamburg with their awesome mix of softer songs like a lovely, passionate kiss on the one side and hard sounds and rhythms on the other side.
POETS OF THE FALL are six awesome people from Finland making alternative rock music since 2003. They internationally get started on being a bit more famous in 2006 with their album 'Carnival of Rust' which also was released in Germany, Sweden, Australia, Ukraine and Russia on iTunes. POETS OF THE FALL know how to fulfill the grown up expectations because of their band name with really poetic texts and the emotive vocals of Marko Saaresto.
Although some reviews about the new album are like "it's not really adventurous", one should be open for the live performance of POETS OF THE FALL and the mix between new and classic songs. POETS OF THE FALL will be supported by FLIGHT BRIGADE on this evening, a seven-strong band with epic stories to tell.
Additional Concert Info
Starts: 9:00pm
Doors: 8:00 pm
Tickets: can be bought for 28.30€ (plus fees) at
www.eventim.de
or at
http://www.ticketmaster.de
Info Event:
http://www.knusthamburg.de/programm/poets-of-the-fall-2/
Info POETS OF THE FALL:
http://poetsofthefall.com
/
https://www.facebook.com/poetsofthefall/
Info FLIGHT BRIGADE:
http://www.flightbrigade.com