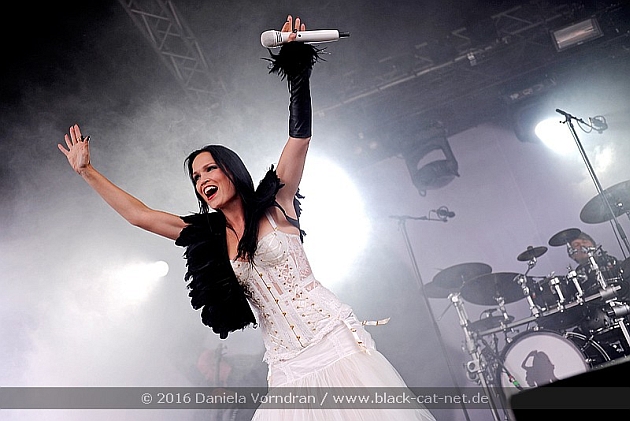 Vegas City Hall, Moscow, Russia
22nd December 2016
Tarja Turunen
Anniversary Christmas concert! Breath From Heaven - 10 years! Ten years after the release, all songs from the double platinum album of Tarja Turunen, 'Henkays Ikuisuudesta' ('Breath from Heaven') will be performed live on the stage of a new modern concert hall, "Vegas City Hall" in Moscow, for the first time in Russia.
A special gala concert will be a unique event and allows you to enjoy the songs of the most beloved Finnish Christmas album of the last decade. But that's not all, Tarja will also sing present and new songs!
The album 'Henkays Ikuisuudesta' came out for the first time in Finland in November 2006, and again in November 2010 with a new look and updated track listing. The album reached gold and double platinum status in Finland with more than 50,000 copies sold and took the 2nd position in the official Finnish album chart where it stayed for 20 weeks since its release.
Additional Concert Info

Starts: 8:00 pm
Doors: 7:00 pm
Tickets: can be bought for 2000 rub at
http://www.concert.ru/Order.aspx?ActionID=6569
Info Event:
http://go2show.biz/event/tarya-turunen
Info Tarja Turunen:
http://tarjaturunen.com/home-tarja/