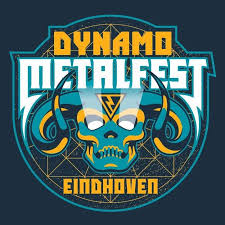 IJssportcentrum, Eindhoven, The Netherlands
19th & 20th July 2019
Dynamo Metal Fest 2019 with Arch Enemy, Airbourne, Carcass, Soulfly, Metal Church, Avatar, Philip H. Anselmo, Eluveitie, Armored Saint, Grand Magnus, Tribulation, Jungle Rot, Baest, Alien Weaponry

On July 19 and 20, it's time for the next edition of Dynamo Metal Fest! And YES, this year's edition covers not one but two days of Metal in Eindhoven. The line-up of the festival is nearly complete with big names such as ARCH ENEMY, AIRBOURNE, CARCASS, SOULFLY and METAL CHURCH.
But as usual, the rest of the Dynamo Metal Fest program is also nothing short of impressive with AVATAR, PHILIP H. ANSELMO, ELUVEITIE, ARMORED SAINT and many more. A melting pot of Metal flavours, great atmosphere, food and beer. And for the curious: one more band will be added soon, the opener of the festival. Stay tuned!
Additional concert info

Doors: t.b.a.
Start: t.b.a.
Ticket fee: EUR 38.50-
Tickets & info: https://dynamometalfest.nl