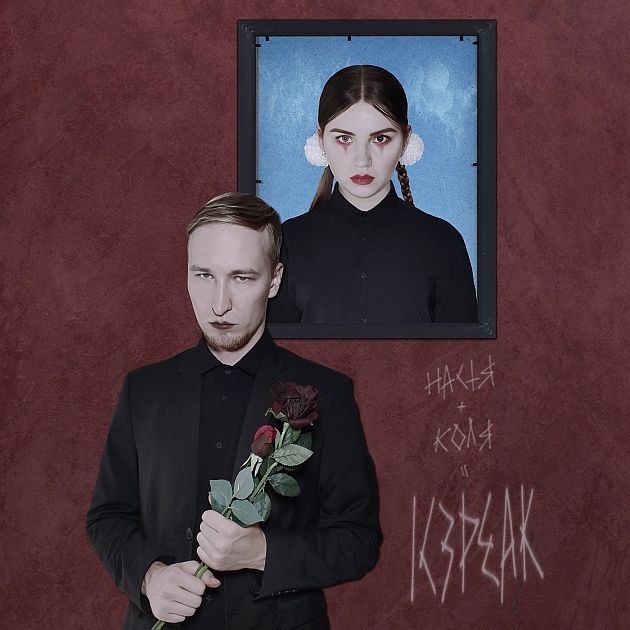 Hole, Berlin, Germany
31st December 2021
IC3PEAK
Attention: due to the Corona pandemic, this concert is rescheduled from April 2020 to November 2020 and further to December 2021! Tickets remain valid!
ICE… - who? In case you have not heard of them, yet: The Moscow band IC3PEAK consists of vocalist Nastya Kreslina and producer Nikolay Kostylev. There are not many Russian bands known in the West, however IC3PEAK become more and more popular - not only in their home country and Eastern Europe but also in the West. The duo plays digital Industrial Pop, combining Noise elements with melodic clarity and danceable tunes. Their music is also described as Goth Rap, probably because of the dark tunes and spoken / shouted words. They also produce video art and thus the band describes itself as an "audio-visual project" or "audiovisual terror" respectively.
In 2018 the duo published their video 'Смерти Больше Нет' (Death No More) in which the characters tackle youth protests and Kremlin's crackdown on the opposition. In the lyrics it says "I fill my eyes with kerosene, let it all burn, let it all burn" and singer Nastya Kreslina douses herself with liquid outside the Russian White House, which houses the country's government. Musician Nikolay Kostylev then drops a lit match.
After the release of the video, the band found themselves in the sights of Russia's security forces. Venues cancelled their gigs one after the other. Their manager had to reorganise the gigs in secret and the group managed to play 12 of the 15 scheduled concerts. The manager sent the details by hand to every person who had registered on the band's Russian social network website one hour before the concert so that the police couldn't get there on time. It was not the first time the band got in trouble with Russia's officials. Their song and video 'Go with the Flow' broached the issue of homosexuality - another hot potato in Russian society.
Apart from the gig in Berlin the band is also going to play in Leipzig on April 19th at the Institut fuer Zukunft. Those two gigs are the only two shows which have been announced for Germany for 2020. So take your chances!
IC3PEAK – 'Смерти Больше Нет' (Death No More)
IC3PEAK – 'Go with the Flow'
Additional Concert Info (Berlin)

Doors: 17:00
Tickets: 26.50 EUR via https://www.ticketmaster.de/event/ic3peak-tickets/364795
Info: https://www.lido-berlin.de/?month=4&year=2020
Artist: https://ic3peak.bandcamp.com/music