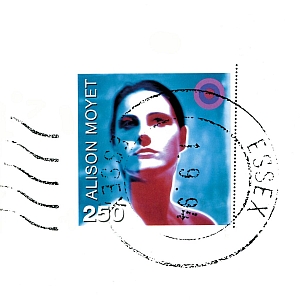 Artist: Alison Moyet
Title: Essex (Deluxe Edition)
Genre: New Wave & Synth Pop
Release Date: 25th November 2016 (Re-release)
Label: BMG
Album Review

'Essex'… oh the paradox of the guilty pleasures.
This is a paradoxical review. While I must confess that I find ALISON MOYET's fourth album pleasing compared to her previous work, even… the word is not authentic, but more like an attempt to take control and present herself as she is, it fails to convince me, becoming but a mere collection of clichés and commonplaces that the more I listen, the more I get unamused. It is difficult to know who is responsible for this, however the story goes that she was sent by the record label to re-record the album when the first delivery was just not commercial enough.
A few days ago, I read an old column from the music critic and academic Simon Frith where he reflected on ALISON MOYET's work. For Frith, 'Alf', ALISON MOYET's first album, was "more typical of their previous work [the work of producers Tony Swain and Steve Jolley - Imagination and Bananarama] than hers [MOYET]." This is interesting because the following albums definitely feel like that. Whether it was on her for not owning her contribution and just following, or on her record label to simply do what they do best: dominate and deliver commercial products, is hard to pinpoint but it seems that at least in this fourth album, ALISON MOYET tried really hard to step up, to gain responsibility. And although she ended up following orders, she managed to keep something… just something.
As she has written regarding this album, she was looking for "songs that could be stripped bare to guitar and still be recognisable." This sentence actually strikes a chord! Simon Frith asserts of ALISON MOYET that "her power lies in her ability to create atmosphere with voice alone. She's a balladeer not a cheerleader, and in concert she sang best when she had no other sounds to contend with." Hence is understandable, as a minimal act of rebellion or self-assertion to take responsibility and go ahead and try to create songs that will serve in her favour as a singer and artist, not as merely an interpreter. And we could say the purpose was achieved if it hadn't been for the insistence of the record label to re-reproduce and place "additional material remixed to create a more "commercial" package." And this seems to be ALISON MOYET´s curse, blaming her mental illness, washing her hands of all creative responsibility, the result is indeed a commercial sound that turns her less into a composer and creator, and more like a session musician.
'Essex' starts good through 'Falling,' a piece that invites to sing along, with commonplace arrangements which nonetheless work to provide an upbeat sensation founded by New Wave; 'And I Know' follows the pattern, tries to experiment a bit and fails by the sweetness at the bridge. 'Essex' builds expectations but hardly reaches a climax through tracks like 'Whispering Your Name,' a dorky ballad which over uses the idea of "stripping bare to guitar sound," just to be confronted by 'Getting into Something' with an amazing funky entrance that sets up the ambience with her sensuous voice. 'Essex' hardly reaches a climax, and the coming down is dull and goes through without shame nor glory. Or maybe more shame that glory with tracks like 'So Am I' a blatant THE SMITHS' influence, 'Satellite' a sweet ballad that would fit perfectly for the closing credits of a romantic action movie. And 'Ode to Boy' which is a total rip off from 'One in a Million' sans Axel Rose's rawness or charm, which by the way I'd rather go for any time.
It's too much of the same, cliché after cliché, the lack of imagination is painful leaving the listener with lots of the same. 'Dorothy' couldn't be more like a copy from THE POGUES' 'A rainy night in Soho.' 'Another Living Day' unnerves through its cheesy choruses, and of course the summoning of a so-called Celtic influence on 'Take On Me.' The rest just keeps on going... One of the biggest problems of releasing a prolific album, is the thin line between "a well worked and balanced long album" and "a drab cumulus of everything possible." Unfortunately 'Essex' is the latter, and the reissue just adds more of the same. With songs like 'It Won't Be Long,' 'Ne Me Quitte Pas,' 'Never too late,' 'Life In A Hole,' 'Sunderland Glyn,' 'Beautiful,' and 'How Long' plus more remixes, different versions, live versions, one demo and a cover… 'Essex' started as a good intention that ended up paving the way to hell… (and I'm not talking the hell of good music, but of the one you really just one to hear once.)
Tracklist

CD1

01. Falling (2016 Remastered)
02. An I Know (2016 Remastered)
03. Whispering Your Name (2009 Remastered)
04. Getting Into Something (2016 Remastered)
05. So Am I (2016 Remastered)
06. Satellite (2016 Remastered)
07. Ode to Boy (2016 Remastered)
08. Dorothy (2016 Remastered)
09. Another Lying Day (2016 Remastered)
10. Boys Own (2016 Remastered)
11. Take Of Me (2016 Remastered)
12. Ode To Boy II (2016 Remastered)
13. Whispering Your Name (Single Mix)
14. The First Time Ever I Saw Your Face (Single Mix)
15. Blue
16. Solid Wood (Single Mix)
17. Our Colander Eyes (Single Mix)
18. My Best Day - The Lightning Seeds
19. Make A Change (Feat. Alison Moyet) - Nearly God
CD2

01. Falling (Infinite Dub)
02. It Won´t Be Long (Acoustic)
03. Whispering Your Name (Extended Mix)
04. Whispering Your Name (Vince Clarke Remix)
05. Getting Into Something (Midnight Mix)
06. Dorothy (Acoustic)
07. Ne Me Quitte Pas (Acoustic)
08. Never Too Late (Remix)
09. Never Too late (Extended Remix)
10. Life In A Hole
11. Rock And Roll (Live at the Mean Fiddle, London, 3rd April 1992)
12. Sunderland Glynn
13. Beautiful
14. How Long (Alternate Edit)
15. Blue (The Essential Mix)
16. Our Colander Eyes (Demo)
17. Blue (Playing The Field Edit)
18. There Are Worse Things I Could Do
Line-up

Alison Moyet – Singer
Website

http://alisonmoyet.com
/
https://www.facebook.com/AlisonMoyet
Cover Picture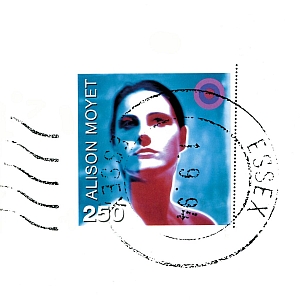 Rating

Music: 4
Sound: 8
Total: 6 / 10