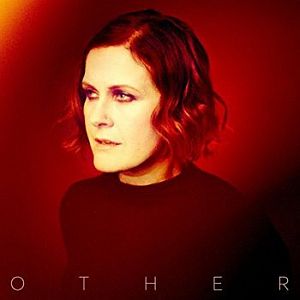 Artist: Alison Moyet
Title: Other
Genre: Electronic Pop
Release Date: 16th June 2017
Label: Cooking Vinyl / Sony
Album Review

For someone who has sold in excess of 23 million albums in the UK, ALISON MOYET can probably happily shrug off the brief but beautiful start to her career that most people of a certain age remember her for - as one half of synth due YAZOO with Vince Clarke, ex-DEPECHE MODE. YAZOO folded after two glorious albums and a string of dark electronic pop singles, and since then the singer has tackled a number of styles and genres, her bluesy contralto instantly recognisable. With new album 'Other', you sense ALISON MOYET is returning to what she does best, creating intelligent electronic pop music, which after four decades of performing shows no signs of weariness or conservatism in the writing or the delivery.
'I Germinate' is a stunning opener. Underpinned by a squelchy, infectious beat and sparse synths, it features a powerful and bold vocal, setting the bar high for what comes next. There's something refreshing about 'Lover, Go', a slow-paced swoosh of drama and intrigue, feet planted firmly in both the eighties and the here and now. 'The English U' wanders somewhat into MOR territory, too soggy and bland to be anything other than background, and big ballad 'The Rarest Birds' just about manages to spread its wings enough to avoid being maudlin.
There's plenty of scope on 'Other', no denying that. Where on earth did 'Beautiful Gun' come from? It's fractured and abrasive, funky and weird. I bet PRINCE would have enjoyed having a stab at this one. 'Reassuring Pinches' is fine and solid enough at first, but seems to get lost at times, sounding like two songs cobbled together at some point on a laptop. What else can be thrown into the mix? How about a spoken word amble through atmospherics somewhere in the ANNE CLARKE vein? Sounds good. And it works well. A bit of electro-Euro-pop? There's 'Happy Giddy' for that, although in reality it's a truly ghastly creation. The standout song here is the title track, shimmering and beautiful and delicate, piano and voice together. It's closely followed by 'Alive', building slowly, and then signing off the album in a crescendo and wash of synths.
All in, it's a strange album. Hard to dislike but harder to love. To have such variation on an album is commendable of course, but perhaps here there's too much tinkering. Something wildly creative and exciting is followed by something bland and forgettable, or something formulaic but perfectly good followed by something ill-advised or just plain bonkers. But as long as she's having fun, who are we to complain? And there's always those fabulous YAZOO moments to fall back on…
Tracklist

01. I Germinate
02. Lover, Go
03. The English U
04. The Rarest Birds
05. Beautiful Gun
06. Reassuring Pinches
07. April 10th
08. Other
09. Happy Giddy
10. Alive



Line-up

Alison Moyet
Website

http://alisonmoyet.com / https://www.facebook.com/AlisonMoyet
Cover Picture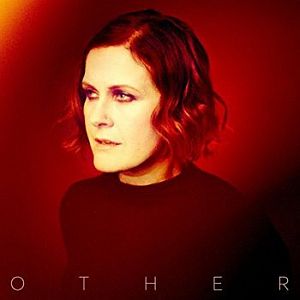 Rating

Music: 6
Sound: 6
Total: 6 / 10
See also (all categories):