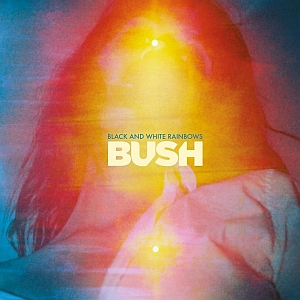 Artist: Bush
Album: Black and White Rainbows
Genre: New Wave / Rock / Post Punk
Release Date: 10th March 2017
Label: Caroline Records
Album Review

Founded in 1991 the band's name was inspired by the location in London where the band had its first gig (Shepherd's Bush). The first album 'Sixteen stone' saw the light of day in 1994 as a self- release. As it was the peak of the Grunge era
BUSH
was strangely located as Grunge band, too. Of course there were surely some influences of this genre to find in the first two albums but for real it is more an Alternative Rock band. In 2004 Gavin Rossdale started his solo project and with the leaving of the guitarist Nigel Pulsford just shortly before it was the preliminary end of BUSH. But at the end of 2008 Gavin announced the comeback of the band for the coming year and in June 2010 the reformation of it was proclaimed. After founding its own label Zuma Rock Records a new album was released in September. Nevertheless two of the original line up Nigel Pulsford and Dave Parson didn't return and so it was only half of the band members who took part in the reunion. Including this one seven studio albums, a compilation and 21 singles have been launched.
It's a saying that the revolution devours all its children. What started once as a small group of people who wants to change something or just want to be different from the mainstream will be flowing in to a bigger group and sooner or later it will be adapted, watered down until it ends up as commercially successful mainstream. What once started in the 90's as Grunge era with angry and frustrated youths - the so called generation X - who expressed themselves in their kind of music and fashion soon became a more mainstream phenomenon. Some musicians didn't cope well with this success as it was the opposite of what they actually wanted to express. Others grew into it. And then another phenomenon happened: life itself. Usually you don't stay the angry young person. You finish your school, studies, apprenticeship, start a 9 to 5 job or you are intensely busy in searching for jobs and make a living. You probably marry and found a family and soon you have other worries to think about. Surely you don't go to the barricades for the topics of your youth and so you won't write songs about it anymore.
No weird lyrics or Kafkaesque videos, no brute music sung with an angry voice is on your to do list now. Nowadays your mind is maybe more occupied by the big topic love and relationship, the relationship with others with all the traps we might fall in. And I think that is what happened to BUSH as well. Though not really being a Grunge band, it has its first successes exactly in this decade and the band quickly convinced with its powerful sound and the recognisable voice of the singer and frontman Gavin Rossdale. I have to admit that I felt disappointed at the first listening of the album. Somehow I missed the powerful and almost aggressive style of the first albums. And by skimming the first reviews on Amazon of people who have bought the album I found out that I was not alone with my first impression. But as always I give every album a chance by listening to it several times and trying to be open minded as well. And as it happens it really grew on me. Yes, it is not BUSH of the early years but if it was people would complain that the band hasn't developed and is a bore. And for real if you listen to the first albums you also find Rock ballads as well.
The other aspect is how reliable would you find musicians in their forties / fifties still singing about the issues of the old days calling out for revolution? Thus BUSH songs can be seen as songs about love and relationships. Outstanding from the other songs are 'Toma mi corazon' and 'People at war' as these are sung as duets with a female singer but in a very decent way. Summarising I can say that this album is a solid Alternative Rock album with some ballads on it. My personal favourites are: 'Water', 'Toma mi corazon', 'Dystopia', 'Ravens' and the ballad 'People at war'. The album is available as CD, download version or you can download each song. Streaming is also offered.
Tracklist

01. Mad love
02. Peace- S
03. Water
04. Lost in you
05. Sky turns day glo
06. Toma mi Corazon
07. All the worlds within you
08. Nurse
09. The beat of your heart
10. Dystopia
11. Ray of light
12. Ravens
13. Nothing but a car chase
14. The edge of love
15. People at war
Line-up

Gavin Rossdale - vocals, guitar
Chris Traynor - guitar
Robin Goodridge - drums
Corey Britz - bass
Website

http://bushofficial.com / https://www.facebook.com/BushOfficial/
Cover Picture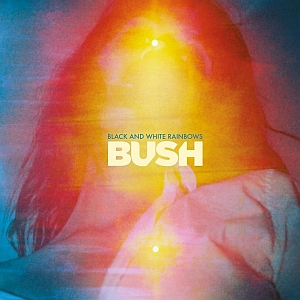 Rating

Music: 8
Sound: 10
Total: 9 / 10
See also (all categories):