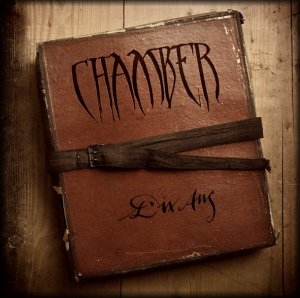 Title: Dix Ans
Artist: Chamber
Genre: Acoustic, Alternative
Release Date: 28th August 2009
Label: Trisol / Delicious Releases
Album Review

As the German Acoustic / Alternative project CHAMBER could celebrate its 10th anniversary last year, the four musicians Marcus Testory (vocals, guitar), Ralf Hübner (violin), Olga Hübner (viola) and Sabina Bogus (violin) can proudly present their retrospective `Dix Ans´. Besides attesting 10 years of modern chamber music and offering a cross-section referring to eight albums, the long-player also includes the previously unreleased version of the VNV NATION classic `Homeward´. At the same time, this release marks the dawning of a new era in the CHAMBER history, as the quartet has built up its own label Delicious Release after being signed at Trisol.
The all in all 18 tracks on `Dix Ans´ are fascinating gems made by highly talented people. As the listing of strings may reveal, the soundscape is very classical and timeless. The sonorous vocals of mastermind Marcus Testory join the violin playing and are completed by an acoustic guitar. If you like artists such as NICK CAVE or LEONARD COHEN, you will also feel well-entertained by songs like the magical `A Tale of Real Love´. Generally, the CHAMBER pieces are rather optimistic and less forceful compared to NICK CAVE. There's a simply peaceful atmosphere that make you feel like being in a protective cocoon of silence and well-being.
The opener `Toscana´, firstly dominated by the strings, begins in a very classical way and turns into a charming Folk song later on. `Insane´ is a relaxed mid-tempo track with a generous pinch of Pop and a catchy chorus. These songs are representative pieces of a great production that is definitely worth buying due to its heart-warming and chanson-like mood. Therefore, `Dix Ans´ is balm for the listener's soul and really deserves a purchasing recommendation.
Tracklist

01. Toscana
02. Another Conversation (2006 stripped bare version)
03. Strange Kind Of Love (2006 Quadro Nero version)
04. Ceremony after A Fire-Raid
05. A Dead Man's Song
06. A Tale of Real Love
07. In My Garden
08. The Truth about Snow-White
09. Hometown
10. Miles Away (album version)
11. Desire+Ruin
12. I Hate Falling In Love
13. Silence (2006 OIAL live version)
14. Insane
15. Elven King's Walz
16. Chamber vs. VNV Nation: Homeward
17. Chamber vs. Kasper-Hauser-Komplex: Deeper Sense
18. Pleasure+Pain (1998 very first demo)
Line-up

Marcus Testory - vocals, guitar
Ralf Hübner - violin
Olga Hübner - viola
Sabina Bogus - violin
Website

http://www.myspace.com/chamberofficial
/
http://www.chamber-online.de/
Cover-Picture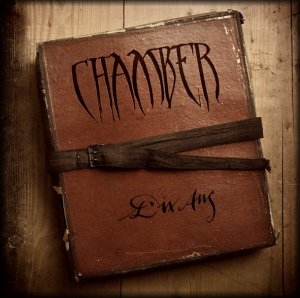 Rating

Music: 9
Sound: 8
Extras: -
Total: 8.5 / 10
{jos_sb_discuss:19}