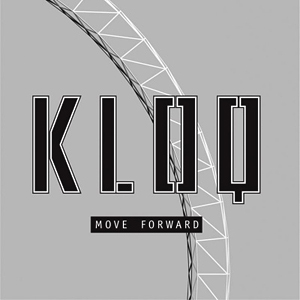 Title: Move Forward
Artist: Kloq
Genre: Electronic
Release Date: 27th June 2008
Label: Out of Line
Album Review

KLOQ, the project of Oz Morsley caused a stir in 2006 with the single 'We're just physical' featuring vocals of no one less than Douglas McCarthy (NITZER EBB). Over the last two years KLOQ played a lot of festival shows and simultaneously Oz worked on the first album and right in time for the party season he unleashes 'Move Forward'.
That we don't get served with ordinary club food becomes clear right from the start with the opener 'You never Know' whose intro sequence that glares with various electronic gadgets and then... then comes the beat of course, a funky beat and the highlight of the evening Ladies & Gentleman: Douglas McCarthy on the mic, refining the song with his very own note. On 'I Never Said' he passes on the Mic to Morsley's long-time fellow Greg Cumbers, who really surprised me with his voice by the way. Well what can I say about the track? It starts with a clustered beat attack, re-grouping and transforming to a neat dance rhythm in the end. Also melodies come to prominence and this chorus that forces you to sing along. Short and catchy! 'Ibiza' is a modernised version of a 80s club classic and an over seven minutes long invitation to dance. For the sound fanatics Oz has build in enough subtleties too keep it interesting as well. 'We're just physical' is such a track which was created for a live performance and with the return of Douglas to the mic it would be an even greater crowd pleaser. The song sprays a strong 80s feeling and for a change Douglas really sings and he does it great. 'So Long Cylon' is an instrumental track, spreading the pure club feeling with much melody and juicy sequences.
'Kloq Film 1' then is a big surprise, gently pushing, slow beats and an overwhelming atmosphere made of choirs and skilfully manipulated string sections, a total goose bump song and as if that weren't enough, a nice female voice arises over this fluid construction and puts the icing on the cake. To be honest I would have expected the title track 'Move Forward' to be somewhat straight and a real club pusher, instead a rather-mid-tempo track with a murderous groove emerges and even fine rocking guitars found their way into the song and Greg's chant changes from lightly melancholic to powerful. 'Connecting' can be counted to the neat club numbers on the album and it has a subliminal darkness in its melody lines. With 'My Save Place' follows a genuine ballad in which Greg's voice sounds as emotive as never before encompassed by crisp ambient layers and a farrago of sounds bound together by a layered rhythm. 'Lucky Star' begins quite cautious, some choirs in the background and processed vocals, but soon gains momentum with massive pounding beats. All the way through the song, the vocals remain in their robotic style. A nostalgic feeling come sup, when you hear all those analogue synth sounds in the background, nevertheless it all sounds fresh. The only thing you should be worried about when listening to the closing track 'KM1' is "Where the hell can I find the next dance floor to dance the night away?"
A wonderfully versatile first album Oz Morsley presents here with 'Move Forward'. Despite its dance floor appeal on most tracks, it does never sound boring, he always comes up with surprises in the tracks and the really detailed production surely adds to this as well and with Greg Cumbers he has an awesome singer on the mic. What else is there to say? ...oh I know: Buy this album!
Tracklist

01. You never know – 3:16
02. I Never Said – 6:13
03. Ibiza – 7:21
04. We're Just Physical – 3:41
05. So Long Cylon – 6:31
06. Kloq Film 1 – 7:54
07. Move Forward – 6:04
08. Connecting – 5:28
09. My Safe Place – 4:57
10. Lucky Star – 5:45
11. KM1 – 6:54
Line-up

Oz Morsley - Producer/writer
Douglas McCarthy & Greg C. - Vocal Performances
Website

http://www.kloq.co.uk/
/
http://www.myspace.com/kloq
Cover Picture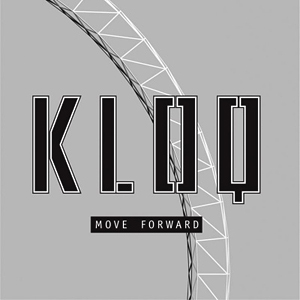 Rating


Music: 9
Sound: 9
Extras: -
Total: 9

{jos_sb_discuss:19}