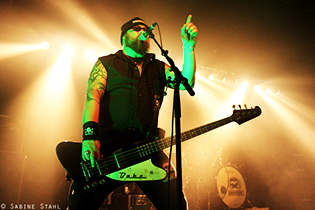 Colos-Saal, Aschaffenburg, Germany
21st November 2015
Ohrenfeindt & Double Crush Syndrome

One of the last stops of OHRENFEINDT's "Motor an!"-tour brought them to the Colos-Saal in the heart of the Bavarian city of Aschaffenburg. Together with DOUBLE CRUSH SYNDROME they proved to a whole venue full of dedicated fans of every age that rocking out on stage gets better and better over the years.
Double Crush Syndrome

About half a year after their last tour through Germany as special guest on the tour of HARDCORE SUPERSTAR, DOUBLE CRUSH SYNDROME came back for another tour. The three-piece from the Ruhr district in Germany are currently working on their latest album which is scheduled to be released in April 2016. DOUBLE CRUSH SYSTEM are Andy Brings (lead vocals & guitar), Slick Prolidol (bass & vocal) and Julian Fischer (drums).
http://doublecrushsyndrome.de
/
https://www.facebook.com/doublecrushsyndrome/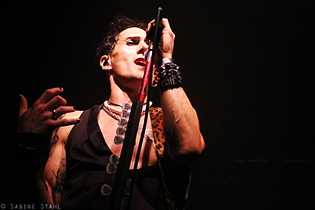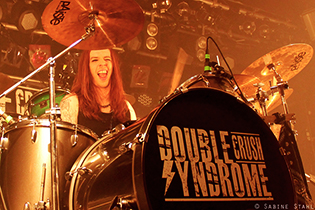 Music & Performance

Their music is a mixture of Rock'n'Roll with some elements of Punk, both of which are reflected by their music and performance, too. Especially Andy Brings was really energetic on stage and made sure not only the people in front of the stage were singing and partying along, even if he himself had to make his way to the back of the venue to stir them. For a song bassist Slick took over the microphone to prove his vocal skills and the eager boys of OHRENFEINDT also entered the stage to mess a little with their fellow band and were, after a little chit-chat lovingly complimented to wait their turn by singer Andy.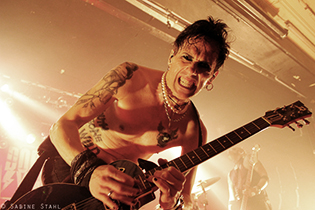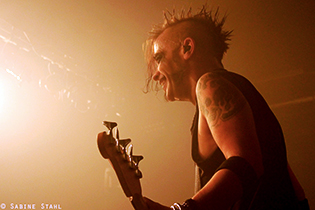 Setlist

01. She's a pistol
02. Yeah! Pain!
03. I'm in love with you
04. On top of Whateverest
05. Blood on my shirt
06. Can't you be like everyone else
07. Fuck you is my answer
08. Die for Rock'n'Roll
09. Gimme everything
Rating

Music: 8
Performance: 9
Sound: 7
Light: 6
Total: 7.5 / 10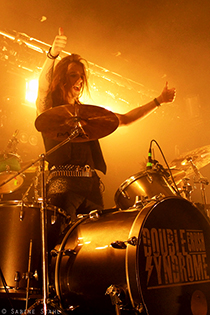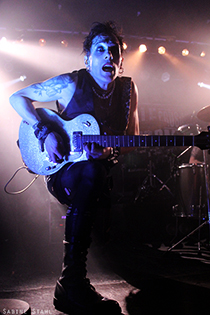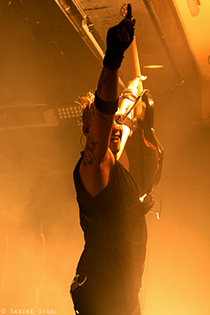 Ohrenfeindt

The St. Pauli-based rockers of OHRENFEINDT started their musical journey in 1994. About twenty years and several line-up changes later, they have released their seventh studio LP called 'Motor An!' which is also this tour's motto. OHRENFEINDT's line-up consists of Chris Laut (lead vocals & bass), Piere "Keule" Blesse (guitar & vocals) and Andi Rohde (drums & vocals).
http://www.ohrenfeindt.de
/
https://www.facebook.com/ohrenfeindt/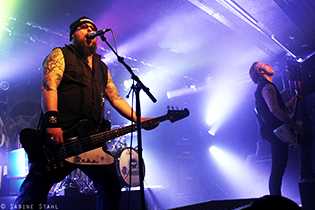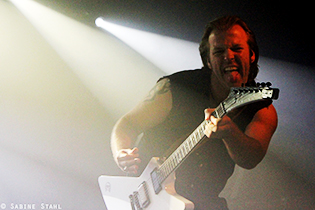 Music & Performance

The music is fit for a long ride on your Harley: a lot of Hard Rock with biker chic, at times reminding of AC/DC or METALLICA. And they went at it with full power from the start even though they did play a really extensive set. But besides bringing the whole audience to have a great time, they always found time between songs to interact with their fans. Whilst mainly keeping it light and fun, they also weren't afraid to name things others might not have chosen as topic for a concert when they said that in the light of the recent acts and threats of terror, that they would not stop making their music and giving concerts because that would be exactly what those people wanted.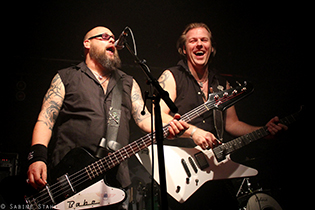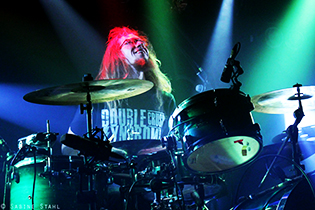 This announcement was met with cheers and agreements from the audience who seemed to be even more set on enjoying the concert than before. And OHRENFEINDT gave it their all to give them a reason to celebrate this evening. The only tiny shortcoming was that the volume was a tad-bit too loud even with earplugs but then again this was a small price for a great show. And once the show was over, both bands were available for a chat with their fans before it was time to call it a day as the venue was closing.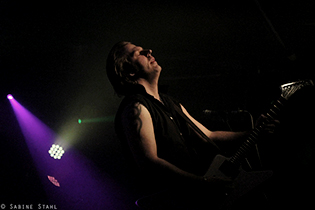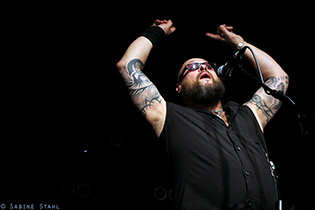 Setlist

01. Zeit Für Rock'n'Roll
02. Energie
03. Komm Schon Und Hols Dir
04. Spiel Mit Dem Feuer
05. Kalter Kaffee
06. Gib Mir Mein Problem Zurück
07. Alles Auf Rot
08. Auf die Fresse ist umsonst
09. Harley-Luja
10. Motor An
11. Die Hoffnung Stirbt Zuletzt
12. Früh Oder Später
13. Sie Hat Ihr Herz An St. Pauli Verloren
14. Strom
15. So Laut Wie Ich Kann
16. Rock 'n' Roll Sexgott
17. Zu Jung, Zu Schnell
---
18. 1910
19. Zum Rocken Geboren
20. Ohrenfeindt
---
21. Schläft Wie 'ne Katze
22. Jetzt Oder Nie
Rating

Music: 9
Performance: 9
Sound: 7
Light: 7
Total: 8 / 10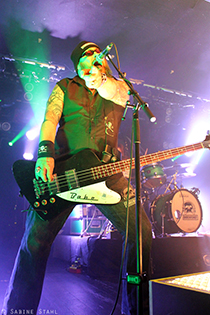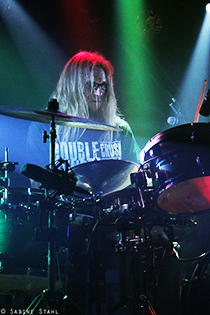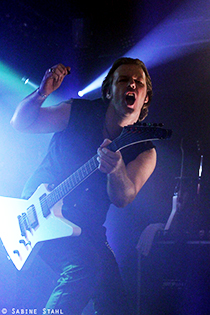 All pictures by Sabine Stahl