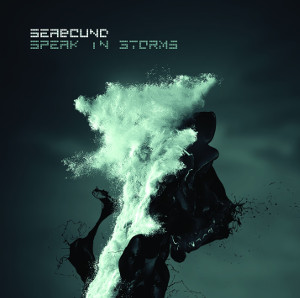 Artist: Seabound
Title: Speak In Storms
Genre: Electronic
Release Date: 14th February 2014
Label: Dependent Records
Album Review
Back when 'Double-Crosser' was released in autumn of 2006, I wasn't even into writing reviews but a great admirer of SEABOUND already. Over seven years later this is me sitting at my desk and listening to 'Speak In Storms' over and over again as preparation for the article. It's finally here and I'm agreeing with Frank Spinath:
"It's a SEABOUND album"!
The duo has cultivated a very distinguished style in electronic music at all times, which has grown further in technical perfection as years passed. The new album is like the allegorical storm in a glass of water, a black cloud of contained will in a sea of tranquillity, or the startling truth hidden underneath the calm surface.
Since most of you have clicked for the music, this is what we're going to explore as of now.
"Imagine a tree, rupturing the soil from the seed. Reaching in ambition for a promise of the sky. It begins awakening to its existence and dreams from the earth it pushed through. It stretches out its many limbs. Each meant to fetch a taste of cloud.""Imagine a tree...Wilting from weather and curling down into its trunk. It has learned the cost of desire. It understands the world is not limitless. And above all, it has never truly moved. It recoils to its base. Bowing to the thunder, closing its eyes."
I have taken these words right off a page of the Tempest Edition of 'Speak In Storms'. The reason I am putting them here is their meaning for the journey through the album. It's all about perspective, the way you look at things, about insight. The opening 'For Life' shifts into the inner world. That, which is full of voices, thoughts, memories and regrets. The mind starts talking, about decisions made, never to be taken back. Something that could have been forever is now gone with the wind. The corresponding music is equally moody, combining heavy beats and complex atmospheres. It is indeed typically SEABOUND. 'Contraband', a term originally describing items illegally smuggled in or out of a country, is taken up to a more close and personal level as a touch of glacial cold permeates the air. A face appears and the inner conversation begins. It feels as if an entire lifetime's pain rests within few words that, however, reveal a certain commitment to gain closure by ending the psychological poisoning. Not leaving moody waters, this track however offers subtle shifts along the way.
'For Another Day' is the first to move slightly into a clubbier direction. There is little of the spherical character that both of the previous tracks showed but more jumping between perspectives on the lyrical side. One moment you find yourself being the primal beast lurking behind the facade we call civilization; the next you see the person you pretend to be for the outside world which is to vanish any moment given your opposites decision. Practically, anything could happen. The following 'Liberty Rose' is layering texture on texture and wouldn't it be for the constant pulse the beats add; you would lose yourself in it, never to find out ever again. The question is: Would you want to? One song that left a particularly deep impression is 'Lair', a soul searching ballad drawing haunting pictures in grey, while at the same time exploring a past that seems almost completely erased, or simply has vanished into oblivion because that was the better option even if that means going through life as an empty shell.
"Help me understand why there's nothing to believe in."
The acoustic drums used on that particular track add an organic palette of colours. Taking a much more prominent role than they did on 'Breathe' from the last album works out very well for the track as well. I was already wondering when that one song with pop appeal the duo kept avoiding for almost the entire album would enter the arena.
There it is ladies and gentleman: 'Nothing But Love' spinning through dusk into the first glimpse of dawn, never really touching ground, hovering. It is a dream of how a perfectly happy moment would be, had it ever existed before being dragged back into reality which is a small place wrapped in concrete, not even dreams or thoughts could escape from, not for long that is. So you're a traveller between light and dark, each side specifically assigned with their own melodies and moods while the frantic rhythm keeps beating. Similarly calm as its counterpart on the last album begins 'Black Feathers' though the story it conceals in poetry is not made to end in a frenzy; not conceived to have such opposing faces. The song's tragic beauty is filtered through weightless tones and offers as clear as daylight, and as it happens rarely when it comes to SEABOUND, the simple truth of most of us having long given up questioning things. Disillusioned and as taught by society, we are taking our place in it, limiting the potential to make a change.
"Conditioned into silence, we learn to shut our wings."
This is not over yet for we have a second disc ahead of us. The sole new track on it 'When She's Hungry' has been previewed already through various media channels. It most likely never will become THE club hit since its structure incorporates too many breaks for it to work. But on the other hand it is much like a volcano building up steam and at a given point releasing it all at once onto the listener. The remainder of the disc is filled with remixes, two of which I'd like to point out. One would be 'For Another Day' by DEAD WHEN I FOUND HER who did a little re-modelling on the track, so the end result is a rather relaxed sounding jazz-ish version that beside the vocal lines has nothing in common with the original. The other one is 'Black Feathers (Requiem)' by Mr HECQ (Ben Boysen) which is building on the ambient parts of the material provided and adding a few more layers to it with a tinge of classical music. This is actually the version of the song I'm finding myself listening to many more times than the regular one.
Since I am one of the happy few to own a Tempest Edition of the album, there is still something more to say. That one breaks with the ordinary format and comes enclosed in a little book and expanded artwork by Nico J of ACRETONGUE who did a particularly splendid job on that one. Those pictures have a very distinctive mood to complement the songs. Also, there are a few stories included, one of which I used earlier above, to round off the experience. What remains to be said is that I have very much enjoyed listening to this album that works on so many levels and most likely will continue to do so for a long time. Those years were well worth the wait and it's good to see the duo is still at the top of their game.
Tracklist
01. For Life
02. Contraband
03. For Another Life
04. Liberty Rose
05. A Grown Man
06. Everything
07. Lair
08. The Escape
09. Nothing But Love
10Black Feathers
Ltd Edition Bonus Disc
01. When She's Hungry
02. Everything (EvvilKing Remix By Steril)
03. For Another Day (Dead When I Found Her Remix)
04. A Grown Man (Andrew Sega Remix)
05. For Another Day (Wesenberg Rework)
06. Black Feathers (Requiem)
Line-up
Frank M. Spinath
Martin Spinath
Website
http://www.seabound.de
/
https://www.facebook.com/pages/Seabound/51899974997
Cover Picture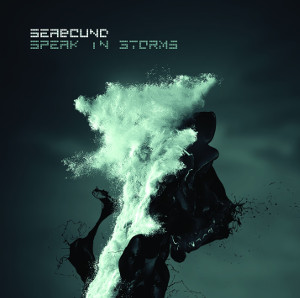 Rating
Music: 9
Sound: 9
Extras: 9 (several editions)
Total: 9 / 10