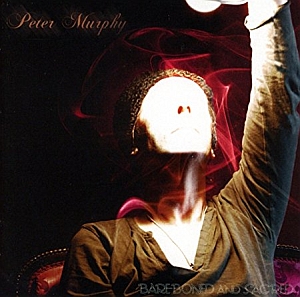 Artist: Peter Murphy
Title: Bare-Boned And Sacred
Genre: Gothic/ Alt Rock
Release Date: 10th March 2017
Label: Metropolis Records
Album Review

Does he need an introduction? The man himself, never the shy and retiring type, would probably think not. The second most famous cheekbones in goth, the skinny, erotic and provocatively dangerous frontman of BAUHAUS, the Bowie wannabe and TV commercial icon for a generation of cassette buyers. Then a long and at times frustratingly unsatisfying solo career, with some breathtakingly good singles and some horribly bland album moments. But always that voice. So distinct, and rich and seductive, Mr Murphy wields it like a weapon, knowing even his weaker material comes to life thanks to it. And as a live performer, he really is a thing to behold. A bendy, angular, bizarre figure, stock-still then off like a demented puppet with wonky strings.
So perhaps it makes sense to release 'Bare-boned And Sacred', a live album, which serves both as a showcase of his natural environment, and a showing-off Best Of. Certainly the party faithful are kept happy with a medley of BAUHAUS songs, although including 'King Volcano', from when the band basically were falling apart, is certainly an interesting choice. And 'Cascade' as an opener seems a poor decision too as it never really ignites but just drifts about a bit. The crowd appear up for it, although the somewhat sparseness of the cheering suggests either a stab at intimacy or a less than generously proportioned audience. Who knows?
There are some good harmonies on the rather lovely 'Secret', and the twin-set of 'All Night Long' and 'Marlene Dietrich's Favourite Poem' are hauntingly beautiful. Covering 'The Bewley Brothers' is a much more moving and fitting tribute to DAVID BOWIE than the by-now standard BAUHAUS cover of 'Ziggy Stardust', the vocals raw and cracked, the whole thing fuelled by genuine passion and emotion. Everyone these days seems to think chucking a Bowie song into the set is necessary but PETER MURPHY somehow seems to have earned that honour. Plus he was doing it long before it was cool, kids.
'The Rose' starts off fine but gets messy half way through, probably one of those moments where the bar beckons or that T-shirt needs to be bought. But there's real majesty on the brooding 'Lion', and on closing track 'Your Face', from 2002's 'Dust' album, a patient unravelling of the drama. It's gorgeously sung, the lyrics clear and precise, and at nearly ten minutes long it's hardly a conventional ending to a show, or an album. But then this is PETER MURPHY. He's never been conventional, and on this somewhat patchy album continues that tradition. 'Bare-Boned And Sacred' is certainly better than some of his solo albums, it's just not terribly engaging at times. But there's nothing too bad here, with some good solid performances in and amongst the indifference. And if nothing else, there's always that voice....
Tracklist

01. Cascade
02. Secret
03. All Night Long
04. Marlene Dietrich's Favourite Poem
05. Bewley Brothers
06. A Strange Kind Of Love
07. The Rose
08. Bauhaus Medley
09. Never Fall Out
10. Gaslit
11. Lion
12. Your Face
Website

http://www.petermurphy.info / https://www.facebook.com/petermurphyinfo
Cover Picture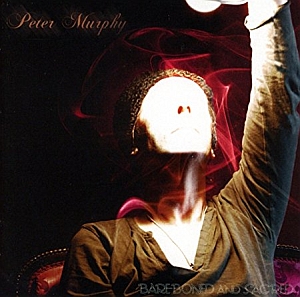 Rating

Music: 6
Sound: 7
Total: 6.5 / 10