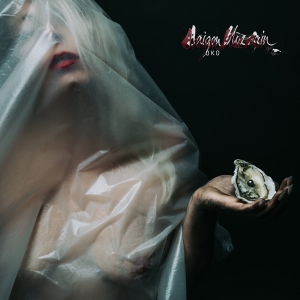 Artist: Saigon Blue Rain
Title: Oko
Genre: Post Punk / Gothic / Ethereal / Shoegaze / Synth Wave
Release Date: 3rd February 2023
Label: Icy Cold Records
Album Review

SAIGON BLUE RAIN are a band I've kept an eye on since coming across them on Bandcamp around 2014. I think it was just before they changed their name from the previous STUPID BITCH REJECT moniker. The album I stumbled across then was the superb 'What I Don't See'. Following on from that they released 'Noire Psyche' and 'Pink Obsession' both of which were good but I found wanting. This new affair however is a blistering piece of Coldwave / Dream Pop / Shoegaze that brings back the awesomeness of the first album.
This is a thoroughly enjoyable listen from start to finish. It does not jar like the aforementioned 'Noire Psyche' from 2016. The mix is superb, it gives an airy spaciousness to the whole album and it comes across as fresh. This dive into the depths of nocturnal soporific activity feels focused and there's an instinctive focus at that. I had one listen to come to this conclusion, not two or three, just one! But I'll be having many more now. 'The Mort' stomps itself into your brain, there's no resistance from me. Orphelia's vocal is seductive and lush. 'Visions' swishes its way through 3 minutes and 13 seconds like breeze through a dark apartment, the bass being the force that parts drapes and curtains so the voice can insinuate into dark corners. So far so good!
Title track 'Oko' which means 'Eye' starts with punchy synth bass and paper cut slashes that cut through the density. The silky soft vocals shimmy through the whole like eels through kelp. 'Pantomime' exudes the SBR signature sound I think with the guitar shimmers and the simple but thick watery bass, the track has a THE CURE like floaty quality to it. On the other hand, 'The Quarry' puts the drum out front a bit more. Ophelia's breathy vocalizations given more push by the drums; the overall sound reminds me of early DEPECHE MODE. Remember when SAIGON BLUE RAIN was called STUPID BITCH PROJECT? 'Dublin Bay' harks back to that era.
To summarize: This is a mix of Post Punk Synth Pop at its finest!
Tracklist

01. Seul au milieu des miroirs
02. The Mort
03. Visions
04. Oko
05. Dolls Dresses
06. Pantomime
07. The Quarry
08. Dublin Bay
09. And I Die
10. Le Mal Secret
Line-up

Ophelia Lecompt - Vocals, Lyrics
Franck Pelliccioli - Instruments, Lyrics, Mixing, Mastering
Website

https://www.facebook.com/SBRofficial
Cover Picture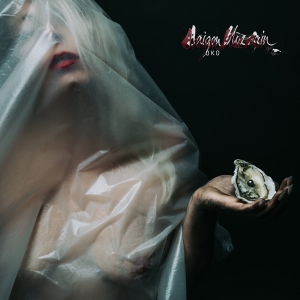 Rating

Music: 8.5
Sound: 8.5
Total: 8.5 / 10