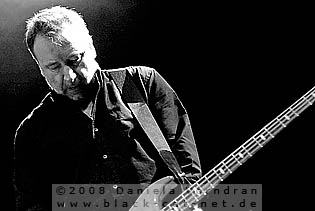 Kulturfabrik, Krefeld, Germany
9th November 2008
Section 25 & Peter Hook, Kevin Hewick


SECTION 25 and PETER HOOK first gigged together in 1979, during the heyday of Factory Records, when SECTION 25 often supported JOY DIVISION in London and the North-West. After a gap of two decades, SECTION 25 again performed as guests of NEW ORDER in Blackpool in October 2006, while Peter performed the classic Temptation with SXXV at A Factory Night (Once Again), the sold-out live event staged at Plan K in Brussels on 15th December 2007. On 9th November 2008, they performed the only gig that took place in Germany at the Kulturfabrik in Krefeld.



Kevin Hewick

KEVIN HEWIICK is a singer/songwriter from Lancaster who's first mentioned on a session in 1980 with the remaining members of JOY DIVISION initiated by Tony Wilson, owner of Factory Records who thought they should try out Kevin as lead singer for their new proposed band. In 1982 he left Factory Records releasing an album 'Such Hunger for Love' and an EP in collaboration with the late Adrian Borland of THE SOUND, entitled 'Reality/Unreal' (1983). These items, and much of the Factory era, have been compiled on 2003 Cherry Red release 'Tender Bruises and Scars', which also features sleeve notes by Kevin about his experiences in the early '80s. In August 2007 he released an EP called 'That Side of You' and just this year a new album came out, called 'Keep Your Flipped Wigs On'.
http://www.kevinhewick.co.uk/
/
http://www.myspace.com/kevinhewickuk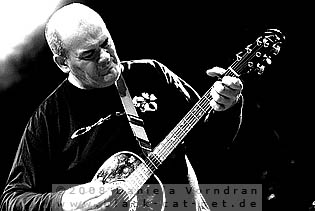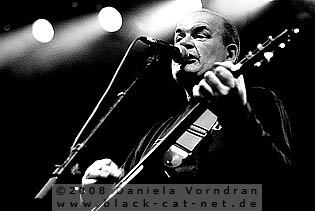 Music & Performance

Actually we didn't expect a support this time and were a little surprised when Kevin came on stage with his acoustic guitar and began playing songs from his repertoire, telling stories about life. In-between the songs he's quite talkative; in spite of the fact that we had serious problems understanding him due to his accent. But I'm sure I heard that he likes Granini orange juice; called himself the Granini man. Anyway, it was entertaining and he's an acceptable singer. Not the best I've ever heard, but good.
Rating

Music: 6
Performance: 6
Sound: 8
Light: 6
Total: 6.3 / 10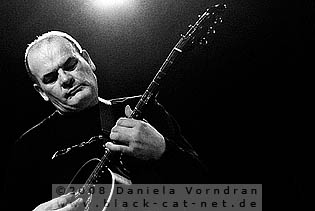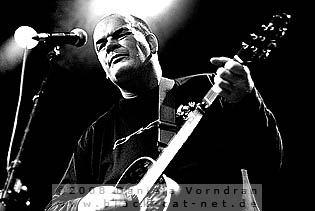 Section 25 & Peter Hook

SECTION 25 is a band formed in 1978 by brothers Lawrence and Vincent Cassidy. After the debut album 'Always Now' (1981), amongst others produced by Ian Curtis and the following 'The Key of Dreams' (1982) the sound gradually evolved into a more electronic-dance direction, a process which culminated in the album 'From the Hip' and single 'Looking From A Hilltop', both released in 1984 and produced by Bernard Sumner of NEW ORDER. In 1988, the forth album 'Love & Hate' was finally released after four years to be followed by a period of silence for more than a decade, although their entire catalogue was reissued on CD on LTM as well as an archive DVD 'So Far'. The most recent album 'Part-Primitiv' saw its release in 2007. On this evening, the group wasn't entirely playing alone and was joined by former JOY DIVISION and NEW ORDER bassist PETER HOOK for a very special performance.
http://www.section25.com/
/
http://www.myspace.com/section25
/
http://www.myspace.com/peterhookneworder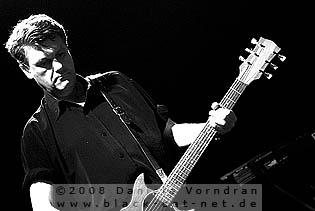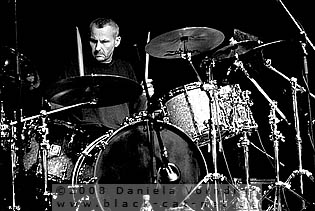 Music & Performance

Now it was finally time for the main act of the evening, though I admit I didn't know any song of SECTION 25 so far. Hope you don't wanna crucify me for that now. After everyone was in position, they started the set with a track called 'New Horizons' where the dark bass was spiralling his way downwards on a carpet of crystal-clear drums, excellent guitar work and an, at least for my taste, strange vocal style. The set went on with a faster song 'Wretch'. Especially I'd like to highlights the elaborate guitar work here. I mean, good the singer wasn't the youngest anymore but I would have loved to see some more action on stage. Maybe I'm making a fool of myself right now and this is just how they act on stage.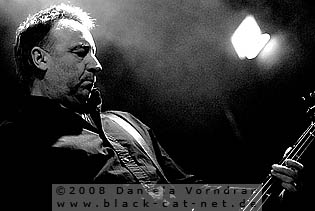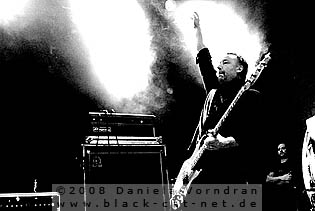 But with the appearance of PETER HOOK on stage who was warmly welcomed by the audience everything changed instantly. The bas player took on his position behind the keys and everything started rolling with the driving 'No Love Lost' and kept rhythmically moving on with 'Ultraviolence'. Peter literally cut the Gordian knob among the people in the audience. Some people clapped and danced before, but not like that. The completely freaked out to say it in proper words. It went on with the next JOY DIVISION song 'She's lost Control'. That thing really got going. One word about Peter again... he'd become the main actor on stage in the meantime. He ever kept moving and swirling on stage with one of his basses while playing his distinct and high melodic lines. Next songs were 'Temptation' and the strongly electronic-driven 'Ceremony' before "Hooky" became the lead singer on the wonderful 'Dreams Never End'.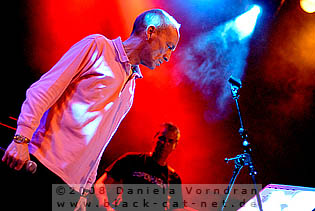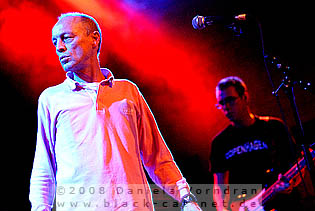 Even better was what came up next with 'Love will Tear us apart' and behind me I heard many singing people "Love will tear us apart…again". A timeless classic, followed by a triple of best known tracks i.e. 'Shadowplay' and 'Interzone' (again with Peter as main vocalist). Ending the set was 'Warsaw' where everything was giving their all both on and off the stage. Peter returned one time together with KEVIN HEWICK to perform the synth-drenched and emotionally-charged 'Doubts Even Here' as an encore with an excellent vocal performance. We'd seen a piece of music history and like everyone else we were all enthusiastic about the performance.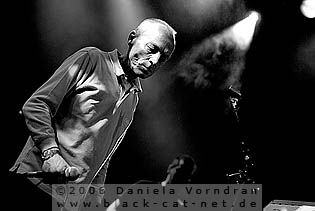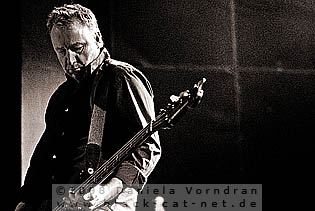 Setlist
01. New Horizons
02. Wretch
03. Up to you
04. Friendly Fires
05. Charnel Ground
06. Can't Let Go
07. After Image
08. Dirty Disco
With Peter:
09. No Love Lost
10. Ultraviolence
11. She's lost Control
12. Temptation
13. Ceremony
14. Dreams Never end
15. Love will tear us apart
16. Shadow Play
17. Interzone
18. Warsaw
---
19. Poppy Fiends
20. Doubts even here
Rating

Music: 9
Performance: 9
Sound: 9
Light: 8
Total: 8.8 / 10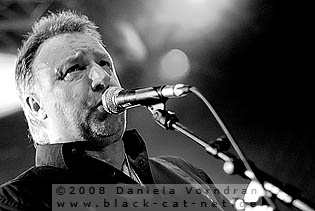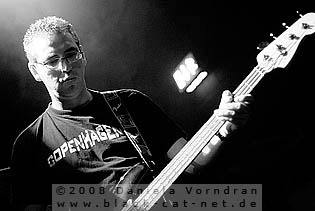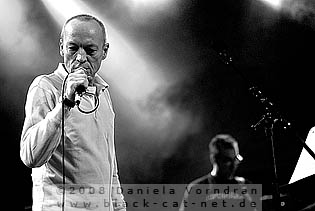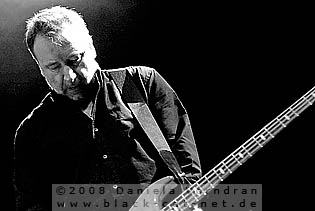 All pictures by Daniela Vorndran (
http://www.vorndranphotography.com/
/
http://www.black-cat-net.de/
/
www.myspace.com/vorndranphotography
)
{jos_sb_discuss:17}