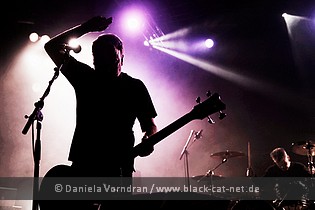 Xpo, Kortrijk, Belgium
22nd - 24th July 2011
Shadowplay Festival 2011 Day 3: Peter Hook & The Light, Clan of Xymox, Vive La Fete, Cranes, Fixmer/McCarthy, Ulterior, Plastic Noise Experience, Bloody, Dead & Sexy, Diskonnekted, Merciful Nuns, NTRSN, Thieves of Silence

Third festival day came much too fast. Also this day had some great names on the bill, first and foremost I was looking forward PETER HOOK ending the festival. But with a lot more of bands this day promised great experiences…



Thieves of Silence (Peek-A-Boo Stage)

Brussels-based THIEVES OF SILENCE is a newcomer in the Belgian scene: the three young blokes got together only in 2010. The band offers an energetic mix of traditional post-punk and electronics. So far, they have only appeared on a compilation 'Impatiences Nocturnes' (Association SADE, 2010), but they have already been signed on And Then Again and have supported for instance GANG OF FOUR. THIEVES OF SILENCE are Paul (vocals, guitar), Pablo (guitar) and Quentin (bass). http://www.myspace.com/thievesofsilence

Music & Performance
The sound on the festival had been variable over the past two days, but for the first band of the last day, the sound was downright bad. The bass was way too loud and resonating badly, forcing even people with earplugs to back off to a safer distance. For some songs, the sound was more tolerable and I cannot certainly blame the band themselves knowing how little the start-up projects get for sound check, while in fact they could use the time even more than the more experienced artists.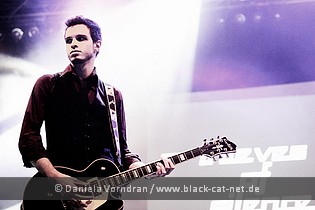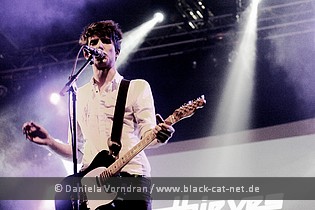 External factors aside, THIEVES OF SILENCE clearly has potential: the songs worked well on the, still a little sleepy, audience. The band will certainly benefit from some more stage experience, but that is not to say they would have been performing sloppily, in fact they appeared rather confident and had a completely non-apologising attitude. To be honest, their frenzied songs top several more popular bands that currently ride the fashionable wave of retro-post-punk boom. Way to go guys - hope to hear more from you in a year or two!

Setlist
01. Dangerous Liaisons
02. Metropolis
03. Strength
04. T.V.V.
05. Pride
06. Liar
07. Primitive
08. More
09. Traum
10. A Certain Ritual

Rating
Music: 8
Performance: 8
Sound: 4
Light: 7
Total: 7 / 10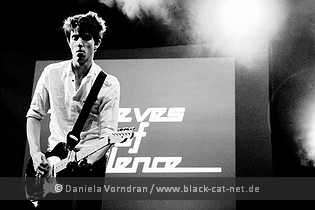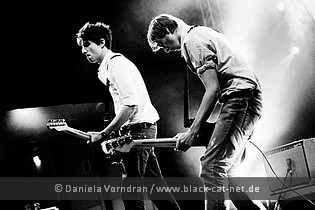 NTRSN (Main Stage)

NTRSN was founded by Pieter David in 2004 as a tribute to early electro and industrial pioneers of the 1980s. Their discography consists of a self-released CDR 'Human The System 2.04' (2008) and 'People Like Gods' (Sigsaly Transmissions, 2010). The current line-up of NTRSN consists of Pieter David, Paul Mommers and Peter Bellaert, who has the main responsibility of the audiovisual aspect of the project. http://www.myspace.com/ntrsn

Music & Performance
Some people among the audience were still enjoying their breakfast when NTRSN started, but Pieter David and his friends managed to get some people jamming to their pumping, stylish electro tunes despite the early hour. NTRSN is decidedly more than your regular electro band and can be better described as audiovisual avant-garde project. Fittingly to the concept, the lights and background projections clearly had some thought behind them also the sound was also good - in this respect, their show was better than those of many bigger name's on the festival. NTRSN mixes successfully old-school electro with modern production, but unfortunately, the music left me somewhat cold despite the cool sound.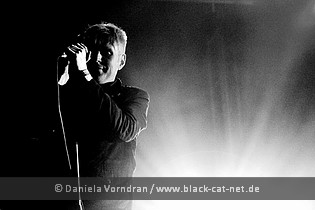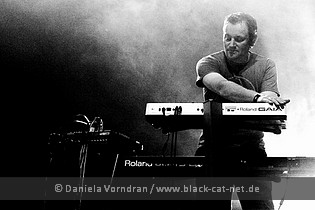 Setlist
01. Cutting
02. Electric Love
03. Talking Blue
04. Burn My Flesh
05. Red Day
06. We Look/Afronica
07. Man is Machine
---
08. Just Sabotage
09. Hardlines
10. Control Society

Rating
Music: 7
Performance: 7
Sound: 8
Light: 8
Total: 7.5 / 10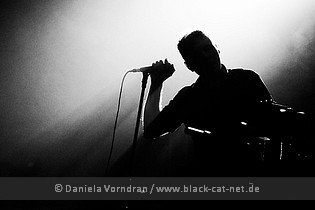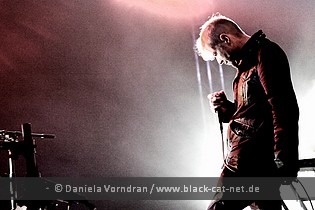 Merciful Nuns (Peek-A-Boo Stage)

The famous GARDEN OF DELIGHT hardly had been put to rest as the band's mastermind Artaud Seth comes up with a new project, named the "legitimate successor" to the aforementioned band. The band itself calls it "Pure retro Goth". Three years after the last regular GARDEN OF DELIGHT (GOD) album, the new band's first album 'Lib.1' as released in June 2010 on Solar Lodge label announcing a revisiting of the sound of the eighties and early nineties. The EP 'Body of Light' followed also in 2010. In 2011, the EP 'Ancient Astronauts' and a second album 'Hypogeum II' followed. They even released a live DVD/CD so far, called 'Infinite Visions', recorded during a concert in Berlin on 23rd April 2011. MERCIFUL NUNS are Artaud Seth (vocals), Jón (guitar) and Jawa (bass). http://www.mercifulnuns.com / https://www.facebook.com/pages/Merciful-Nuns/145696075454608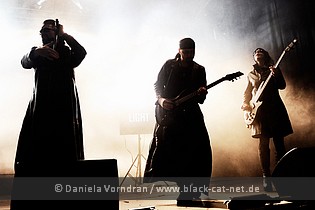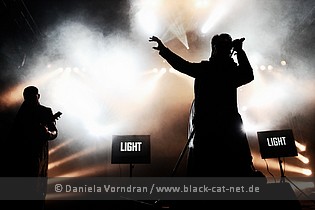 Music & Performance
MERCIFUL NUNS started their show without being actually on the stage - unless you count Artaud Seth's head on TV singing the opening song of their most recent album. After this rather original beginning, the show continued among more trodden paths: The band's stage appearance followed the good old gothic rock tradition of stage full of smoke. MERCIFUL NUNS provided probably the best light show of all bands on Shadowplay. Furthermore, they had two TV screens on stage to add further interest to their show, although it would have worked perfectly well also without the visual aids, thanks to Seth's strong stage presence. Although Jawa's bass was at times booming slightly too loud, the sound was overall quite good as well and the band gave a strong, seamless performance.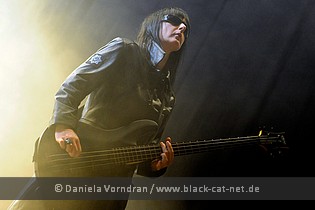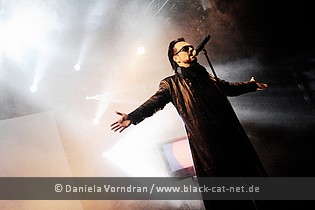 Setlist
01. The Portal
02. Hypogeum
03. Body of Light
04. Nunhood
05. Evolution
06. The Eclipse
07. Ancient Astronauts
---
08. God Aeon

Rating
Music: 8
Performance: 8
Sound: 8
Light: 10
Total: 8.2 / 10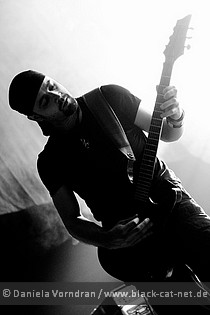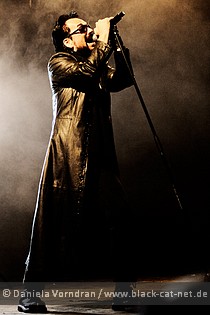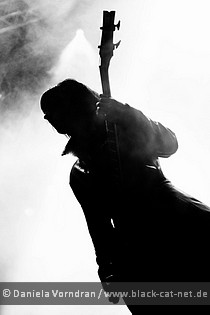 Diskonnekted (Main Stage)

At the beginning of a new millennium, Belgian artist Jan DeWulf founded DISKONNEKTED after he lost interest in continuing his former project MIDREDA due to an evolution of his taste and a remarkable change of dance music in general. The first DISKONNEKTED album with the title 'Jesus Raves' was released via Dying Culture in November 2003. Jan switched to the Belgian label Alfa Matrix which released the second album 'Neon Light' in summer 2005 preceded by the 'After Einstein EP'. DISKONNEKTED joined forces with DIVE aka Dirk Ivens to release the critically acclaimed 'Frozen EP'.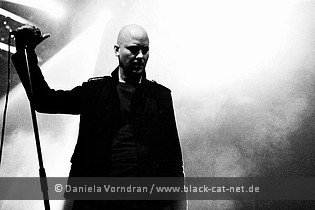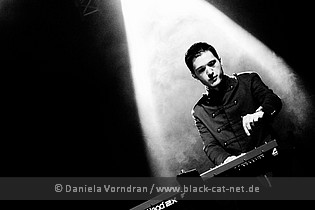 On the 2008 release 'Old School Policies', Jan developed   the dance-oriented style even further. Ever since it's become a bit quiet around the project, but recent news indicates the new album 'Hotel Existence' isn't far from being released. http://www.diskonnekted.com/ / https://www.facebook.com/hoteldiskonnekted

Music & Performance
DISKONNEKTED sounds rather different live than on their albums, thanks to added live guitar, which also made their sound more original. The band offered no surprises, but was consistently strong on stage. Fans eagerly waiting for new material must have been delighted, because almost half of the set ('Tunnel Vision', 'Sunblind', 'Yesteryears', 'Neverland') were from the upcoming album 'Hotel existence'.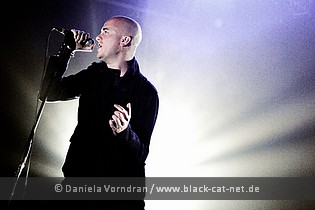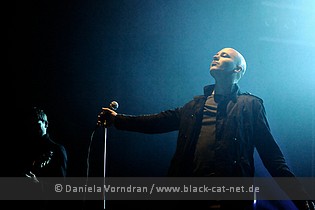 Setlist
01. Tunnel Vision
02. Sunblind
03. NUSpeak
04. Little Darkness
05. Adrenaline
06. Atlantis rediscovered
07. Yesteryears
08. Neverland
09. Pray Vote Donate Buy

Rating
Music: 7
Performance: 7
Sound: 8
Light: 7
Total: 7.7 / 10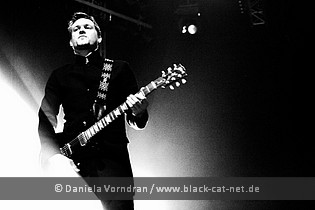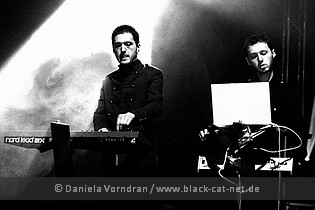 Bloody, Dead & Sexy (Peek-A-Boo Stage)

German BLOODY, DEAD & SEXY formed in 1997. Debut album 'Paint It Red' (2003) and subsequent 'Narcotic Room' (2005) put the German death rockers BLOODY DEAD & SEXY on the map. The band did a number of gigs in 2006, after which a silence of several years followed and many fans buried the hope ever to see the band again. However, the band reunited, releasing 'An Eye on You' on Dark Dimension in 2010. Today, BLOODY DEAD & SEXY is Rosa Iahn (vocals), Tim Schande (bass), Bjørn Henningson (drums) and Matias 13 (guitar). http://www.bloodydeadandsexy.de/ / http://www.myspace.com/bloodydeadandsexy / https://www.facebook.com/bloodydeadandsexy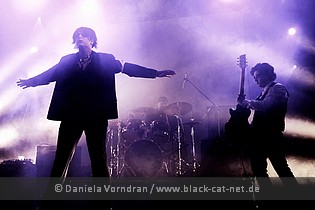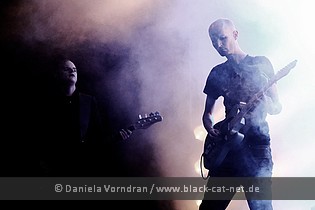 Music & Performance
For me, this was the first time I saw BLOODY DEAD & SEXY after their hibernation that covered pretty much the latter half of the last decade. The band appeared to be less distinctively Deathrock than back then, but I must say I personally like their new style. The new BLOODY DEAD & SEXY exhibits clear punk ('Solemn Times'), post-punk and even wave ('Reaping Day') influences, but everything mixes rather nicely together. Setlist was varied; one of the highlights of course being their first hit 'Bloody Rose'. For the last three songs, Kenton Holmes joined the band as the 2nd guitarist.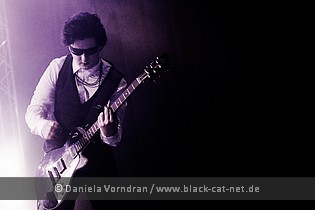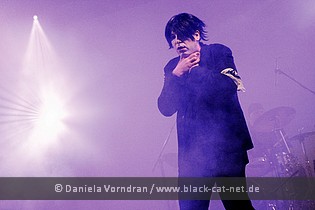 Setlist
01. Candy Box
02. Sick Six Minutes
03. Liquid Grey
04. The Upper Floor
05. Bloody Rose
06. Reaping Day
07. Saeta
08. Solemn Times
09. A Friend In Mescalin

Rating
Music: 8
Performance: 8
Sound: 9
Light: 7
Total: 8 / 10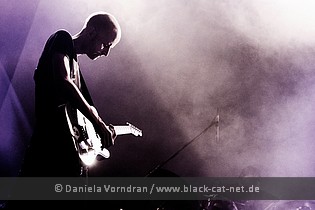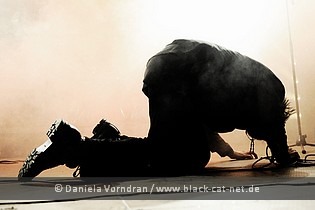 Plastic Noise Experience (Main Stage)

PLASTIC NOISE EXPERIENCE was formed by Claus Kruse (vocals, programming) and Stephen Kalwa (programming) already in 1989. Following a couple tape and compilation releases the first album 'Transmission' was released in 1992. The second album 'String of Ice' couldn't link to the debut's success at all. 1995 would see the re-release of 'Transmission', including a second CD holding bonus material. Afterwards, the band would disappear from the limelight and surprised everyone who already deemed them dead with a new album, called 'Rauschen'. In 2002, the project was resumed and signed on Alfa Matrix. After Kalwa left the band, Kruse has been leading the project on his own, touring on big festivals such at Wave Gotik Treffen with his live ensemble.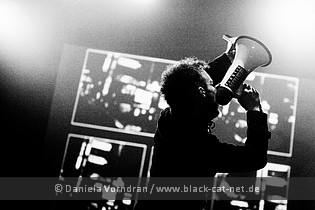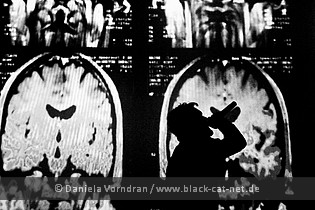 Until 2008 they're regularly putting out releases under different labels. It is not known whether there's a new album in the works or not. PNE is Claus Kruse, Mac Pro and Motif XS. http://www.plasticnoise.de/ / https://www.facebook.com/pages/PLASTIC-NOISE-EXPERIENCE/47808276373 / http://www.myspace.com/pneplasticnoiseexperience

Music & Performance
PLASTIC NOISE EXPERIENCE was able to create a sinister atmosphere with their rather minimalistic music that combines old-school EBM and early electro pioneer influences into harsh beats and modern day production. While the music was not exactly unforgettable of particularly imaginative, the visual back projections were beyond your average random presentation and lights were also better than what we had used to see in Shadowplay.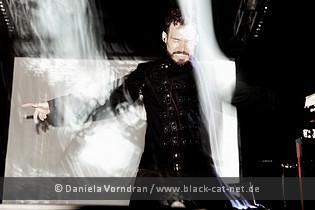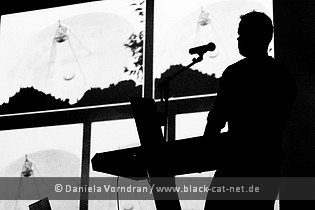 Setlist
01. Reduction
02. Gold
03. Dream Destructor
04. Tatenheit
05. Touch your Skin
06. Too Close
07. Deranged
08. Electronic Bodies
09. Memory flow
10. Kill the 6

Rating
Music: 6
Performance: 7
Sound: 8
Light: 7
Total: 7 / 10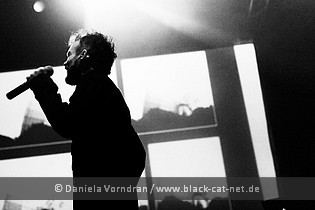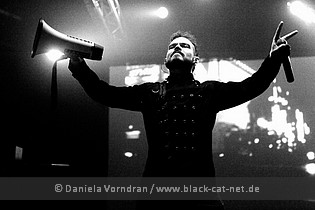 Ulterior (Peek-A-Boo Stage)

London-based ULTERIOR was founded in 2006. So far, the band has released only one full-length album 'Wild in Wildlife' (2011), but they have already managed to create quite a bit of hype around them. The band became internationally known supporting THE SISTERS OF MERCY during their 2009 tour. ULTERIOR's line-up is Paul (vocals), Benn (synths), Simmons (guitar) and Mikey (bass). http://www.ulteriorlondon.com / http://www.myspace.com/electricityisblood / https://www.facebook.com/ulteriorlondon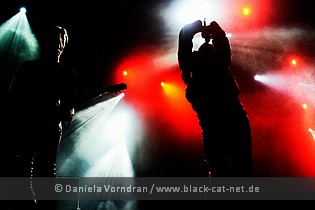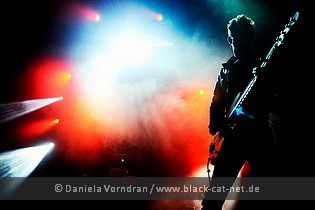 Music & Performance
ULTERIOR's drum machine powered, energetic post-punk influenced rock is clearly a recipe for success. I definitely hear the more mainstream branch of UK gothic rock heritage such as THE CULT and THE MISSION on ULTERIOR's sound. On songs like 'Dream Dream' and 'Catherine', Paul sounds quite a bit like Wayne Hussey (or even Bono!), but the impression completely disappears on rougher, noisier tracks such as 'Sex War Sex Cars Sex' and 'Sister Speed'. He is without a doubt a good, if not excellent vocalist but not completely devoid of mannerisms. As a relatively young band, ULTERIOR cannot draw from unlimited collection of material, and while some songs were smashing, some did not work that well live. Like many artists on Peek-a-Boo stage, ULTERIOR also suffered from sound problems: The bass was too loud and Benn's synths were at times barely audible. The band did not let these problems to interfere with its performance, but delivered a short and intense show. Definitely a name to keep in mind.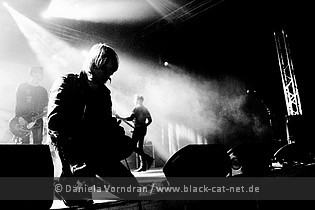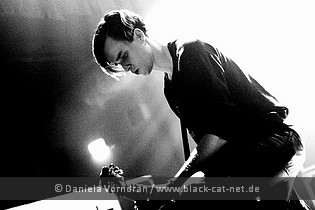 Setlist
01. Catherine
02. Sister Speed
03. Big City Black Rain
04. The Emptiness We Share
05. Dream Dream
06. Sex War Sex Cars Sex
07. Wild in Wildlife

Rating
Music: 7
Performance: 8
Sound: 6
Light: 8
Total: 7.3 / 10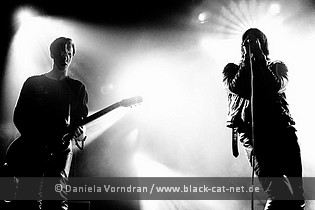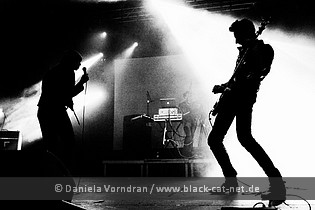 Fixmer/McCarthy (Main Stage)

When two creative minds unite, only good can come of it; in this case the result actually was kind of explosive. Thereby the whole thing started out more than inconspicuous, when Terence Fixmer a world famous Techno artist and in the business for ten years was asked by Mute Records to remix NITZER EBB in 2002 and so he came into contact with Douglas McCarthy, the legendary shouter of NITZER EBB. During the same year they decided to join forces and work started on a first release eventually becoming the first album 'Between The Devil' released in 2004 and what can you say, that thing crashed in like a bomb.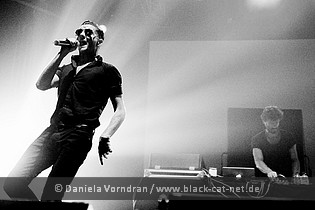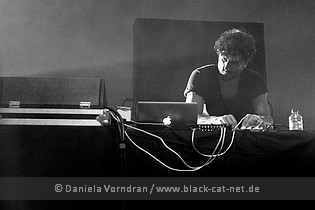 Of course connections were drawn to NITZER EBB but the project had developed its own distinct sound, disabusing all the sceptics and receiving rave reviews for the debut. In 2008, the duo returned and proved that it wasn't willing to rest on its laurels. 'Into the Night' is the name of the second instalment and delivers a matured sound, more melody and with the ballad 'Tonight I Sleep' the probably biggest surprise of all. http://www.fixmermccarthy.com/ / http://www.myspace.com/fixmermccarthy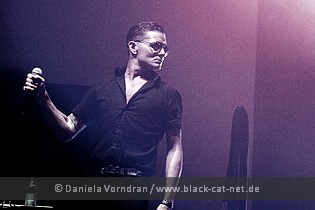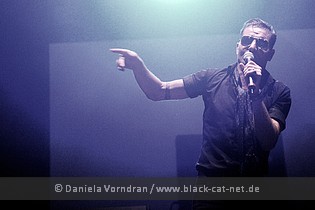 Music & Performance
Fixmer was on the background with his equipment pretty much during the whole show, but that was hardly a problem: McCarthy has been blessed with the kind of a charisma that allows him to dominate the stage with his sheer existence. In no time, the audience was pulled around his finger with song such as harsh 'Destroy', 'Freefall', 'Through a Screen', poppy 'Banging Down The Door' or wonderful 'Like Voodoo'. Add a little throbbing beats and pulsating sounds and you get one of the most enticing performances of the day.

Rating
Music: 9
Performance: 9
Sound: 9
Light: 7
Total: 8.8 / 10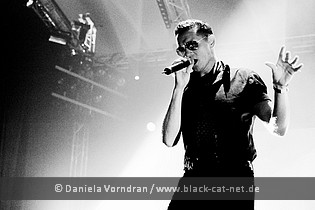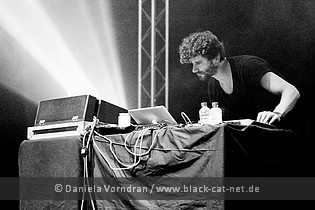 Cranes (Peek-A-Boo Stage)

CRANES were founded by Alison (vocals, guitar) and her brother Jim Shaw (drums) in Portsmouth, UK already in 1986, although it was complemented by Matt Cope (guitar) and Mark Francombe (bass, guitar, keyboards) only in 1989, the year which also saw their first mini-LP, self-released 'Self Non Self'. The band became widely influential in the 90s after releasing their first full-length on-label album 'Wings of Joy' and subsequently sharing stages with THE CURE during their 1992 tour. During the following years they released numerous albums on Dedicated, and their dreamy, show-gaze-influenced pop songs and Alison's unique, child-like voice won over thousands of hearts around the world.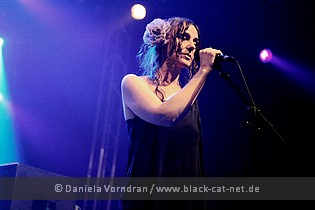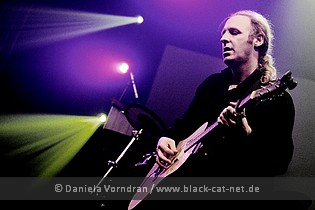 CRANES disbanded after 'Population 4' (1997). Four years later, CRANES were revived, this time with Paul Smith on bass and Jon Callender on drums. Since then, the new line-up has released a series of albums (Future Songs, 2001; Particles and Waves, 2004; Cranes, 2008) on their own label, Dadaphonic. http://www.cranes-fan.com/ / https://www.facebook.com/pages/Cranes/193380357353780

Music & Performance
CRANES opened their show with Vanishing Points' from 'Particles and Waves'. Earliest shoe-gazing material was omitted from the set, which focused on their perhaps most-loved albums 'Forever' and 'Loved' along with their newest, self-titled album. While the music is still touching and the sound was great, I have to admit that my expectations, based on their previous shows years back, were not quite met. Sure, Alison Shaw clearly has taken a good sip from the fountain of youth as she is still as elf-like as ever, but I couldn't avoid the feeling that the performance was devoid of passion they once had.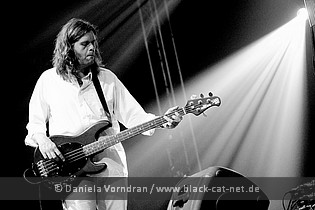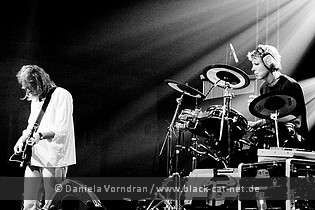 Setlist
01. Vanishing Points
02. Everywhere
03. Shining Road
04. Pale Blue Sky
05. Worlds
06. Wires
07. Feathers
08. Sunrise
09. Reverie
10. Jewel
11. Far Away
12. Adrift

Rating
Music: 8
Performance: 7
Sound: 9
Light: 7
Total: 7.5 / 10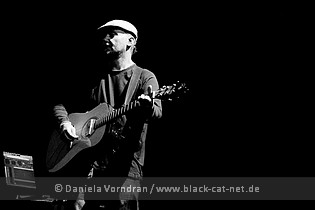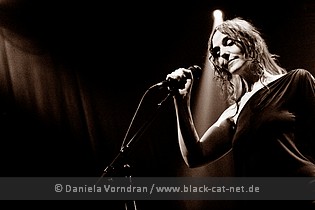 Vive La Féte (Main Stage)

VIVE LA FETE, translated as "Long Live The Party", was brought to life in 1996. The first two albums 'Attaque Surprise', and 'Republique Populaire' roused the attention of Karl Lagerfeld who's become an outspoken fan of the project, which led to them doing some music for Chanel fashion shows and were invited by the Royal Family of Monaco. The next pack of albums followed, starting with 2003's 'Nuit Blanche' and continuing with 'Grand Prix' in 2005 and 'Jour de Chance' in 2007. By then, they'd gained an outstanding public attention. This day, they honoured the Blackfield Festival with a visit.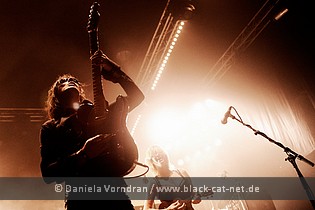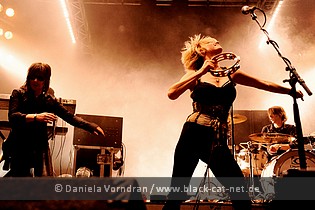 VIVE LA FETE is Els Pynoo (vocals), Danny Mommens (guitar and vocals), Roel Van Espen (keyboards), Olivier Juprelle (bass) and Gino Geudens (drums). http://www.vivelafete.be/ / http://www.myspace.com/vivelafete1 / https://www.facebook.com/vivelafete

Music & Performance
VIVE LA FÊTE consistently do their best to provide the audience with a proper show. Pynoo really knows how to work the crowd and Mommens is not falling far behind, either. The duo managed to keep the intensity high throughout their long set and, in terms of sound and performance, left little to hope for. To be honest, I would not listen to VIVE LA FÊTE at home with my eyes closed, but boy does it work live. Long live the party!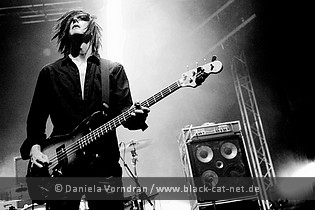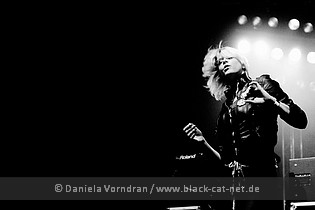 Setlist
01. Nuit Blanche
02. Machine Sublime
03. Quatsch
04. Tokyo
05. Everybody Hates Me
06. Schwarzkopf
07. Mon Dieu
08. Naïve
09. Elsangel
10. Mon bis non
11. Verite
12. AC
13. Maquillage
14. Noir Désir
15. 2005
16. Touche Pas / Liberte
17. Pop Corn

Rating
Music: 7
Performance: 10
Sound: 9
Light: 7
Total: 8. / 10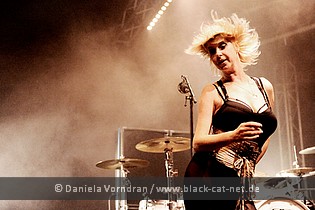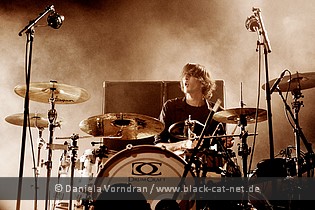 Clan of Xymox (Peek-A-Boo Stage)

There are bands, who seem to exist for an eternity and who seem to be timeless. Well, CLAN OF XYMOX surely doesn't exist for an eternity now, but they're one of the veteran bands of the scene, founded in the early 1980s by Ronny Moorings and Anke Wolbert and over the years they became one of the most important representatives of the Dark Wave genre, though their music never stayed inside the boundaries of that genre. OK, maybe with their earliest work like the self-titled debut and the follow-up 'Medusa' they did, but in their later career, they combined their traditional sound with dance rhythms and techno elements or changed to more Rock orientated songs like on their comeback in 1997. CLAN OF XYMOX is Ronny (vocals, guitar), Mojca (bass), Yvonne (keyboard) and Mario (guitar). http://www.clanofxymox.com/ / www.myspace.com/clanofxymox / https://www.facebook.com/pages/clan-of-xymox/111769160178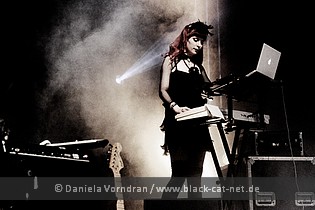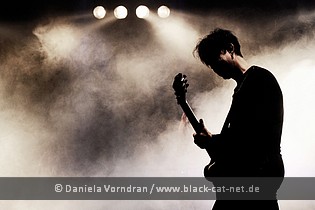 Music & Performance
CLAN OF XYMOX started their set with 'Stranger' from their very first, self-titled album, only to jump almost quarter of a century later in the next song. New and old material worked astonishingly well together live, even though there's literally decades in between: The band also performed one pick, 'Delete', from their freshly released album 'Darkest Hour'. CLAN OF XYMOX gave an overall good performance and clearly enjoyed being on the stage. Most importantly, the band provided the audience with something more than just a nostalgia trip and proved once again their ability to whip up new material which appeals to both young and old crowd: The audience varied from teens to people who, judging their age, have probable followed CLAN OF XYMOX since their beginning.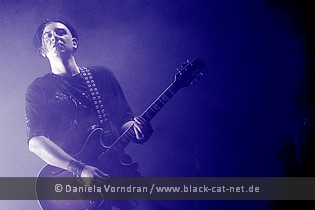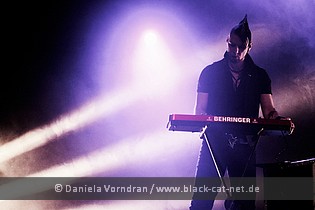 Setlist
01. Stranger
02. Love Got Lost
03. In Love We Trust
04. Jasmine And Rose
05. Hail Mary
06. Delete
07. Emily
08. Louise
09. Heroes (David Bowie cover)
10. No Tomorrow
11. Farewell
12. Backdoor
13. This World
14. A Day

Rating
Music: 9
Performance: 8
Sound: 8
Light: 7
Total: 8 / 10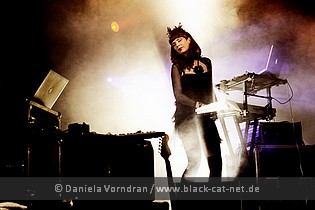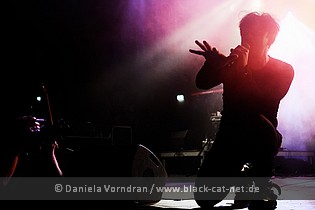 Peter Hook & The Light (Main Stage)

PETER HOOK, the co-founder and bassist of JOY DIVISION and NEW ORDER, hardly needs an introduction. The reception of Hook going touring with JOY DIVISION songs has not been without controversy: it has been argued that, despite having a crucial role in creating the characteristic JOY DIVISION sound he is by no means the sole owner of the rights of the music. So is Ian Curtis rolling on his grave? Hardly - or if he does, he must have been churning around quite a bit as JOY DIVISION has been commercialised over and over during the past decades. Honouring the heritage left by the first ban he's played in, the never forgotten JOY DIVISION, in recreating the band's two albums 'Closer' and 'Unknown Pleasures' live, playing both in their entirety in collaboration with his band THE LIGHT. One of their shows closed the first Shadowplay Festival in 2011. PETER HOOK & THE LIGHT is Peter Hook (vocals / bass), Jack Bates (bass), Nat Wason (guitar), Paul Kehoe (drums) and Andy Poole (keys) http://www.facebook.com/peterhookandthelight / http://www.peterhook.co.uk/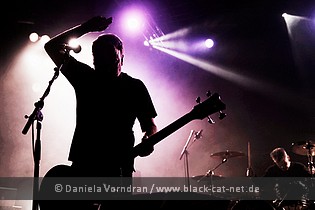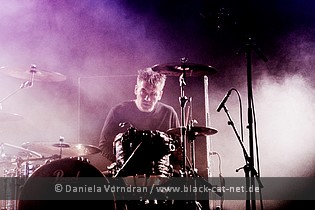 Music & Performance
Curious to see PETER HOOK's take on the classics, I was also slightly reserved. The approach Hook had chosen was a rather conservative one: songs were played pretty much as they were recorded over thirty years ago. Hook himself was taking care of only some parts of the bass lines and focused on singing instead. He is most definitely not a world-class singer, but then again, Curtis's appeal wasn't exactly in him being a Pavarotti either. As one would expect of people with decades of experience under their belt, PETER HOOK AND THE LIGHT were clearly professionals and performed rather enticingly. Audience got what it wanted: versions almost indistinguishable from the original, with at least nominal authenticity. I came to learn that it is really hard to frown and play the rock police when you hear the tunes you grew up with, so eventually I just gave in to the guilty pleasure, let myself be seduced by the music and partied on like hundreds of others. What an ending to a great festival!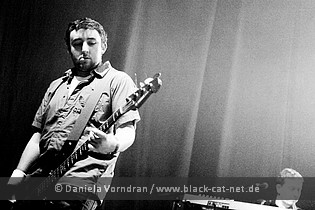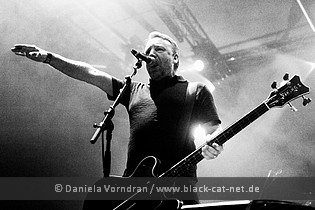 Setlist
01. No Love Lost
02. Leaders of Men
03. Glass
04. Digital
05. Disorder
06. Day of the Lords
07. Candidate
08. Insight
09. New Dawn Fades
10. She's Lost Control
11. Shadowplay
12. Wilderness
13. Interzone
14. I Remember Nothing
---
15. Atmoshpere
16. Ceremony
---
17. Transmission
18. Love Will Tear Us Apart

Rating
Music: 9
Performance: 8
Sound: 8
Light: 8
Total: 8.3 / 10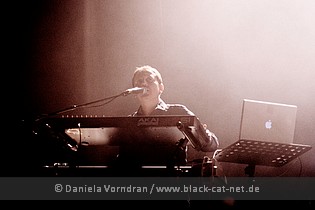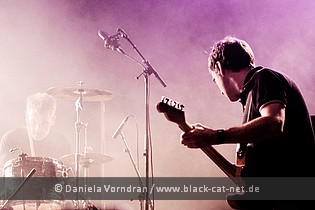 With Peter Hook, the successor of legendary Gothic Festival found its end. Even though people still took the chance for an after show party. So, how to sum it all up? First of all, the promoters again made a really good band selection with lots of bands you rarely see, some newcomers and of course some "stars" of the scene. Organisation-wise there is of course room for improvement at the new location. Especially I missed all those nice decorations from the old venue. But I am happy the team goes on and there will be a next Shadowplay in 2012 from 13th to 15th July.

All pictures by Daniela Vorndran (http://www.vorndranphotography.com / http://www.black-cat-net.de/ / www.myspace.com/vorndranphotography / www.facebook.com/blackcatnet)



See also (all categories):