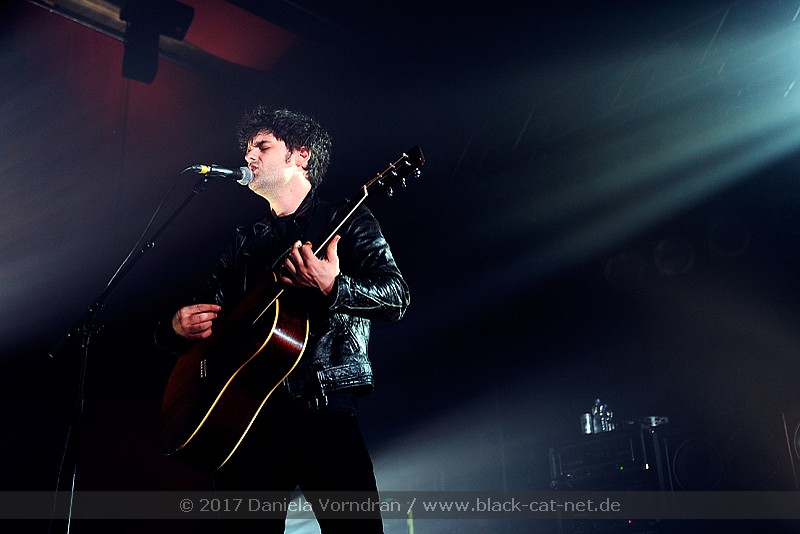 Live-Music-Hall, Cologne, Germany
27th November 2017
Black Rebel Motorcycle Club & The Vacant Lots

Four years after the last studio album 'Specter At The Feast',
BLACK REBEL MOTORCYCLE CLUB
is back! 'Wrong Creatures', the new album, will be released on 12th January 2018 via Abstract Dragon. In November 2017, the trio is already on tour through Germany, stopping also at the Live-Music-Hall in Cologne, where they played last time back in 2013.
The Cologne venue is packed and the audience well warmed up by the support act,
THE VACANT LOTS
. BRMC are as cool as ever, their music is vibrant and magnetic and also kind of sexy. The show opens with 'Little Thing Gone Wild' and the audience is excited… even though the Cologne crowd is kind of "calm" and "cool" overall but still enjoying the concert. Please enjoy out pictures of the show!
The Vacant Lots
http://thevacantlots.com / https://www.facebook.com/THEVACANTLOTS
Black Rebel Motorcycle Club
http://blackrebelmotorcycleclub.com / https://www.facebook.com/BRMCOfficial
Setlist
01. Little Thing Gone Wild
02. Let the Day Begin (The Call cover)
03. Beat the Devil's Tattoo
04. Ain't No Easy Way
05. King of Bones
06. Berlin
07. Conscience Killer
08. Haunt
09. Question of Faith
10. White Palms
11. Stop
12. Carried From the Start
13. Visions of Johanna (Bob Dylan cover)
14. Fault Line (Peter acoustic solo)
15. Shuffle Your Feet
16. Love Burns
17. Shade of Blue
18. Bandung Hum
19. Awake
20. U.S. Government
21. Six Barrel Shotgun
22. Spread Your Love
---
23. Red Eyes and Tears
24. Whatever Happened to My Rock 'n' Roll (Punk Song)
All pictures by Daniela Vorndran (
http://www.vorndranphotography.com
/
http://www.facebook.com/blackcatnet
)
See also (all categories):