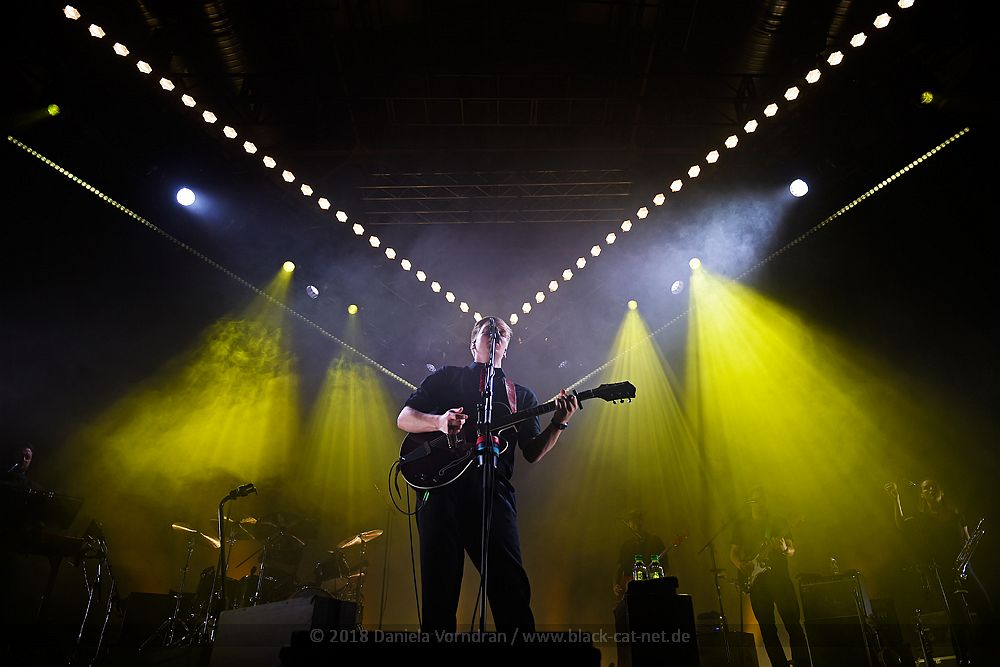 Palladium, Cologne, Germany
28th October 2018
George Ezra - "Staying at Tamara's" Tour 2018 - Support: Ten Tonnes

Sold out! What a success! There were lots of people waiting from the early morning to see their star from close. Most impressive was an 82-year old grandma who stood in the middle of the front row. She was waiting also from early morning to be close to her star this time since she could not see him during the show in Frankfurt before. The success of the 1993-born EZRA is incredible. He will play Cologne again next spring… then in the much bigger Arena. But now, back to the Palladium…
GEORGE EZRA is truly a devil of a fellow. It almost seems like he can be here, there and everywhere at the same time. His sensational out-of-the-box success story was based on the only thing that really matters: his songs. Songs that not only brought him a worldwide tour that lasted two years. It looked like the unable to be stopped breakout star of 2014 (and 2015) was everywhere at the same time: traveling, searching, writing, making music and whistling. GEORGE was an unknown teenager who turned his fellow-guitar-on-travel attitude, along with thirst for knowledge and inter-rail ticket, into a baggage suit of postcard-like songs that traveled even further around the world than he himself had.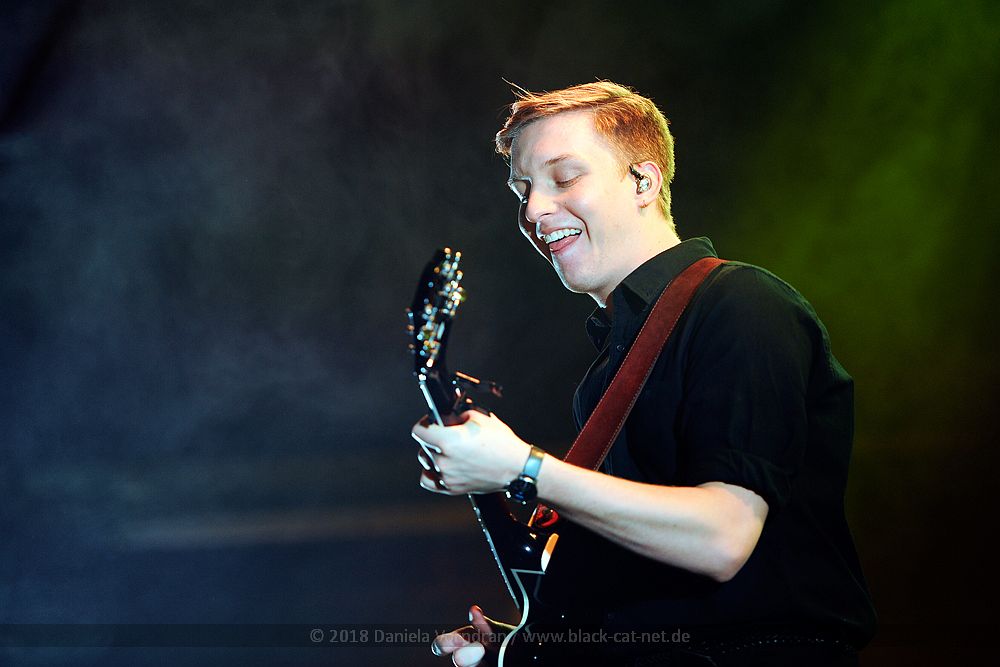 His debut album, 'Wanted On Voyage', sold more than three million copies (we do not even want to start with streams, gold and platinum), fueled by the success of the songs 'Budapest', 'Barcelona', 'Cassy O' and 'Blame It On Me', #1 in the UK, has been on the charts for a whopping 122 weeks. The fourfold BRIT Awards nominee has come a long way before he had imagined it. He therefore thought that it was time to earth again. So GEORGE EZRA did what he does best: he grabbed his guitar and made it off the field. His starting point was a city he knew quite well, but in which, paradoxically, he is not so well known: Barcelona. He chose the Airbnb-variant and shared the apartment with his hostess. It was literally a bed in the bedroom of an apartment owned by a girl named Tamara. In one room a girl from Argentina about his age lived. In another an elderly couple from Germany. The shower was shaky. The apartment door did not close properly. It was a constant coming and going of people.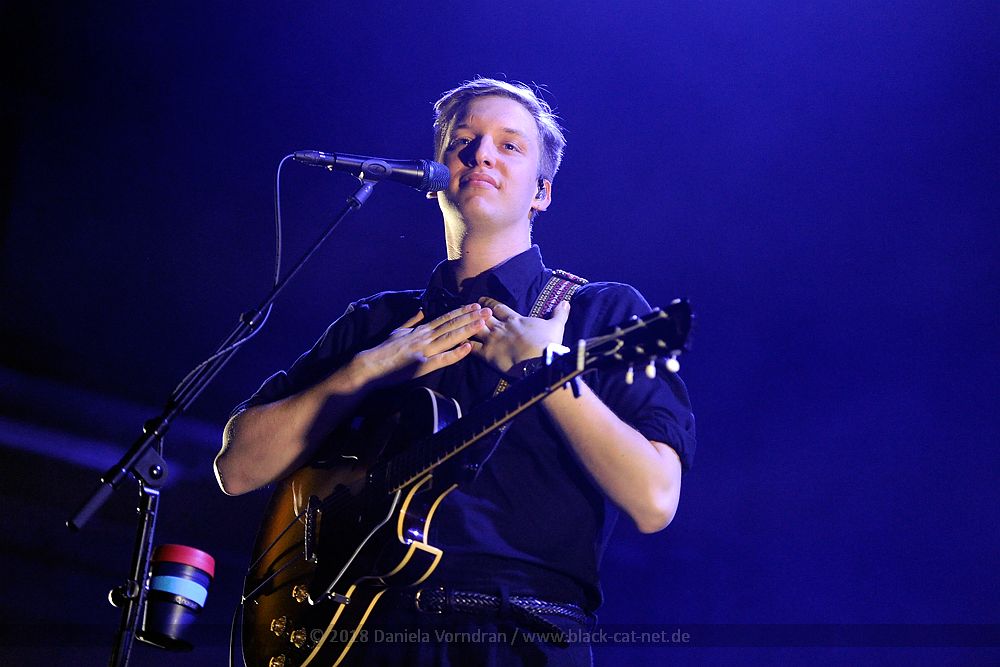 And after all the experiences he has made there, all the people he has met, after all the ideas and influences, is now GEORGE EZRA's second album: 'Staying At Tamara's'. With it, the singer wants to increase the happiness level in the world, with a record that is as happy and jubilant as mindful and soulful, warm, energetic and inspiring. 'Staying at Tamara's' is about escape, progress and fantastic heights - in music, in life and in love. Of course, the Briton comes to us with the new songs this year as well. He had already announced two exclusive shows in April - a few weeks later they were sold out - and he also honored us at the Hurricane and Southside Festival. The show in Cologne was supported by the youngsters of TEN TONNES who already had a huge fan base within the audience, judging by the screams you could hear all over the audience…
Ten Tonnes

http://www.tentonnes.com / https://www.facebook.com/TenTonnesMusic
Setlist

01. Born to Lose
02. (Unknown)
03. Cracks Between
04. Better Than Me
05. Look What You Started
06. G.I.V.E.
07. Lay It on Me
08. Lucy
George Ezra

http://georgeezra.com / https://www.facebook.com/georgeezramusic
Setlist

01. Don't Matter Now
02. Get Away
03. Barcelona
04. Pretty Shining People
05. Listen to the Man
06. Saviour
07. Did You Hear the Rain?
08. Paradise
09. Song 6
10. Hold My Girl
11. Sugarcoat
12. All My Love
13. Blame It on Me
14. Budapest
---
15. Cassy O'
16. Shotgun
More on
George Ezra
and
Ten Tonnes
All pictures by Daniela Vorndran (
http://www.vorndranphotography.com
/
http://www.facebook.com/blackcatnet
)