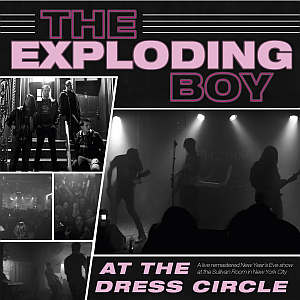 In 2016, THE EXPLODING BOY are celebrating ten years as a band. New releases and live shows are coming up for this occation. Since the wonderful Wave Gotik Treffen show earlier this year the band has exchanged the drum machine and the invisible bass player to real people of flesh and blood. THE EXPLODING BOY are very proud and happy to announce their new band members: Richard (IAMX, Strip Music, Melody Club) on drums and Mattias (Paris, The April Tears) on bass.
Since 2006 the band has released four studio albums and done more than 100 shows.
Ten years of music well received to their joy, as they say. Now it is time to continue they dark path we once started... THE EXPLODING BOY really hopes to see you next year, at a club, a festival, in your city or in your country!
The first anniversary release is a live album from their New York show three years ago.
"The Exploding Boy - At The Dress Circle" is released 1/1 - 2016. A brand new single is out in april! More info to come!

Source: Press Release