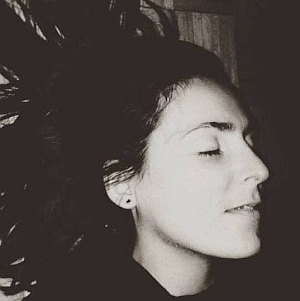 Maya Postepski, the renowned drummer, synth-wizard and producer, has left the Canadian synth pop band
AUSTRA
: "For me, it was the end of a cycle", says Maya. "I wasn't motivated anymore by the direction taken by the band, both musically and humanly." Maya didn't take long before finding another project and the good news is that she has re-joined Robert Alfons, from
TR/ST
, with whom she had recorded and produced TR/ST's legendary first eponymous album, back in 2012. "We have started working on new songs and the alchemy is awesome. It's a bit darker than some of the stuff we did before but it's profound, magical and very groovy." Having had the opportunity to listen to a few demo's, we are able to confirm: this is going to be "colossal"!
Moreover, Maya is working on a new
PRINCESS CENTURY
album, which will include guest singers. The first name we can disclose is Sanchita Islam, the English artist, painter, writer and filmmaker of Bangladeshi descent. Besides that, Maya is working with Max Boss from EASTER on a new album while at the same time composing new tracks with Eleni Nasiou from MELATONINI.
It's clear: 2018 will be a great year for Maya Postepski!
Web site: www.princesscentury.com
Facebook: https://www.facebook.com/princesscentury/
Soundcloud: https://soundcloud.com/princesscentury
Bandcamp: https://princesscentury.bandcamp.com/