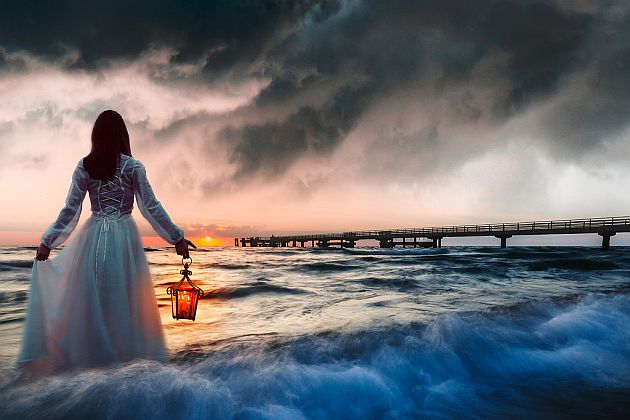 After PLAGE NOIRE, the new indoor comfort festival for the black scene, was already "sold out" just three weeks after the pre-sales started, there is now news on the program. Twelve more bands and artists will are confirmed for the event which will take place on 27th and 28th April 2018 at the Holiday Park Weissenhäuser Strand.
Genre fans can now look forward to the Neue Deutsche Härte pioneers MEGAHERZ, the Norwegian Melodic Metallers ZEROMANCER, the Brachial Rockers of OST+FRONT, the gloomy Synth Pop band DIORAMA and the Electro duo SOLAR FAKE. Furthermore confirmed are the Electro artists NOISUF-X, the Harsh Electro band CENTHRON, the Future Pop musicians of ABSURD MINDS, the Dark Rockers of UNZUCHT, Synth-Electro band CHROM, the Dark Metal crew of SCHWARZER ENGEL and the Gothic creative artists of EDEN WEINT IM GRAB who will be covering the holiday park with dark sounds.
The line-up is not yet complete with the new announcements. Several more artists and a surrounding program will follow. Further information will be available soon. So far, the scheduled days for the confirmed artists are revealed:
Friday, 27th April 2018: ASP, Mono Inc., Megaherz, Zeromancer, Ost+Front, Solar Fake, Noisuf-X, Chrom and Eden weint im Grab
Saturday, 28th April 2018: VNV Nation, Subway To Sally, Blutengel, Lord Of The Lost, Suicide Commando, Die Krupps, Diorama, Centhron, Absurd Minds, Unzucht and Schwarzer Engel
Due to the high demand, currently an additional amount of day-tickets is available. Day tickets for Friday will cost 65 euro, for Saturday 75 euros. Furthermore there are combi-tickets without accomodation for 129 euros. You may order your tickets via
www.plagenoire.de
. Please call hotline +49 (0) 1806 - 00 666 0 to check if there are some tickets with accommodation left. Tickets are also available via
Eventim
/
Ticketmaster
.
Check out the trailer:
Source: Press Release