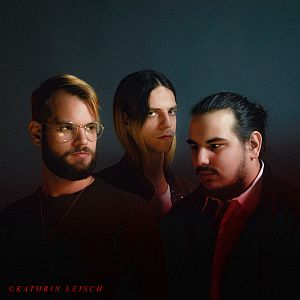 Childish curiosity. Powerful genre mash-ups. A flight into the unknown. And now. Start with the landing. The time travel through all music continents in the past three albums finds its consensus in a pointed Prog-Pop 40-minute album full of emotion and the love for details but never forgetting its experimental origins. FEWJAR present a new, intrepid, but at the same time strangely familiar site in their upcoming album 'Gamma'. Songs that testify the experiences since the live debut in 2016, concrete musical visions and extensive jam sessions. And that finally want to be played live.
The trio, enriched by the composer Andre Moghimi, looks forward with live band to the year 2018 and to the upcoming tour through Germany. In anticipation of where the journey will lead next, with thousands of supporters behind her. 'Gamma' will be released in 2018 via SMILE / Soulfood / Believe Digital. The eponymous tour starts on 25th May 2018.
Tour Dates
25.05.2018 - Stuttgart / ClubCANN
26.05.2018 - Cologne / Jungle
27.05.2018 - Frankfurt / Das Bett
29.05.2018 - Munich / Backstage
30.05.2018 - Oberhausen / Kulttempel
01.06.2018 - Leipzig / Naumanns
02.06.2018 - Rostock / M.A.U.
03.06.2018 - Hamburg / LOGO
09.06.2018 - Berlin / Privat Club
Tickets are available via https://www.deinetickets.de/shop/fewjar/de/start/nocookie/ or
Eventim
.
Info: https://www.facebook.com/Fewjar-124492227602691/
Source: Press Release / Picture by Kathrin Leisch