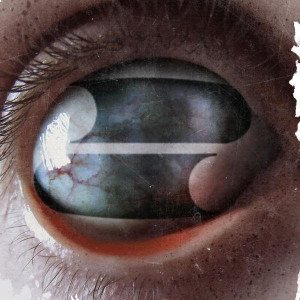 'Crazy Eyes', the new album of multi-platinum awarded Industrial-Alternative band FILTER has its origin in deconstruction. As little homage on FILTER'S debut 'Short Bus', the upcoming seventh album misses out the walls of guitar sounds that could be heard on the latest album 'The Sun Comes Out Tonight' and instead is living from a threatening Industrial sound, being at the same time haunting and hypnotic.
Richard devoted himself completely to the album process after finishing the tour accompanying the album 'The Sun Comes Out Tonight'. For this new FILTER chapter, he worked together with old friends. The man behind the 1999 platinum album 'Title Of Record', producer Ben Grosse (Thirty Seconds To Mars, Marilyn Manson) was involved into the new album as well as Michael "Blumpy" Tuller (Nine Inch Nails). Furthermore, Richard worked closely together with the new band members Oumi Kapila (guitars, programming), Ahsley Dzerigian (bass), Chris Reeve (drums) and Bobby Miller (keyboards) as well as with old band members Johnny Radke and Danny Lohner. The album was mixed by Brian Virtue (Janes Addiction, Thirty Seconds To Mars, Deftones) and mastered by Howie Weinberg ( Van Halen, Mars Volta, The White Stripes).
The album will be released on 8th April 2016 via Spinefarm /Caroline.
Source: Press Release