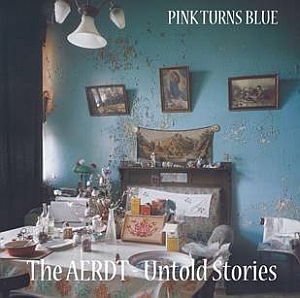 With a strong passion for the raw and authentic post punk era of the band, Mic Jogwer, singer, guitarist and main songwriter, spent nearly two years with the support of his long time comrade-in-arms Ruebi Walter and the new band member Paul Richter, an energetic and professional studio drummer to create a modern sound with a strong link to the legacy and strength of the group.
Strong tunes, powerful beats, dark atmosphere. A punk-rock attitude, with dark pop tunes, dark lyrics. From another world. For this world.
On February the 21st 'DIRT', the new radio single was disclosed exclusively to the
www.pinkturnsblue.com
newsletter subscribers, YouTube Channel subscribers and Pink Turns Blue Facebook fans. So, if you not yet on the list, go to
www.pinkturnsblue.com
and find all the buttons that lead you to PINK TURNS BLUE's channels and pages. Or subscribe to our newsletter under
http://pinkturnsblue.com/contact
. The album will be released on 15th April 2016.
Source: Press Release