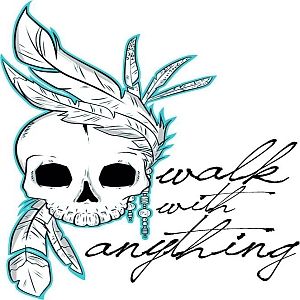 Mastermind Johan Hellqvist tells:
"Lately I've been listening too much to different goth pop acts. Maybe the past years of visiting WGT has taken its toll or maybe I'm just getting old. Turns out one day I sat down with the Electric Hagström bass, a glass of whisky, and started writing. I never knew how to sing properly, but during the past 12 years recording with auto-auto I had to improve my singing enough to be able to explain and elaborate on the ideas in that project. I don't really know how to write lyrics either, at least not in any other fashion than feeling sorry for myself. So I got the help of my wife and a friend and with the aid of their teenage diaries I could REALLY feel sorry for myself.
It was never my intention of ever showcasing this around or doing anything with it, but when I saw that the Swedish-electro-scene guys were looking for songs for the third compilation in that series I couldn't really resist sending a song in. Maybe it was the alcohol or maybe it was just plain insanity. Actually during the first week or so the fans just started clicking in on facebook. The correct Swedish expression for this would be "It gave me a blooded tooth" – translation to English would be something like "I wanted more".So I contacted my old friends at Electric Fantastic Sound and asked if they were interested in releasing a small EP), and it turned out they were. I have tons of material (like with most of my projects)... And so here we are today, the 29th of February 2016 is the official release date for walk with anything – cemetery romance.Have fun, I sure did.
RegardsJohan Hellqvist"
The album is available through the usual channels (spotify / iTunes, etc) and soundcloud
http://soundcloud.com/walkwithanything/
.
Visit also
https://www.facebook.com/walkwithanything/
Source: Band