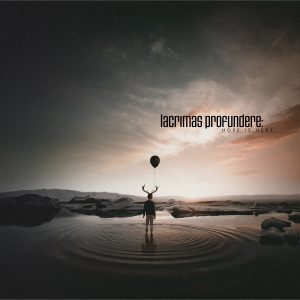 With "Hope Is Here" the guys drag you out of your comfortable world, deep into a forest – to a boy named Aramis drifting through the dark trees, alone, forsaken, outcast, because he's not like other people. That's a summary of the concept – but there's plenty more to come… Enjoy the trip! Video Link:
http://www.youtube.com/watch?v=M9RwuXvGXGk
With their new partner SPV behind them the band's first concept album has been released under the title "Hope Is Here".
"We've never done a concept before and it was quite a challenge, but once Rob started writing the story and got totally buried in it, there was simply no going back,"
explains guitarist Oliver Nikolas.
"When you've got a concept you have to arrange it like a film, you have to follow certain moods and really think about where to put the faster, harder pieces and where the slower and sadder moments best fit in,"
continues the band's founder. The band allowed themselves three years, and the final result reflects this:
"We've never worked together so hard and so well as a unit,"
explains Oliver.
In the past we've worked separately on the songwriting, practicing in short stints in the rehearsal room. On "Hope Is Here" they worked intermittently for three months perfecting the pre-production at the Engine Studios, allowing the material to take shape – letting their visions develop and grow.
"One of the challenges we set ourselves was that every single note should hit the listener as hard as possible, inescapable,"
Oliver Nikolas explains.
"We feel we've finally reached the next level."
The album is now available all over the world:
http://hyperurl.co/8tua4u
. For a short time, you can watch the performance at M'era Luna Festival still here at
NDR
!
LINK
http://www.facebook.com/lacrimasprofundereofficial
LACRIMAS PROFUNDERE "Hope Is Here" Album-Tour
17.08.16 München – Backstage (ALBUM RELEASE CONCERT with special guests)
19.08.16 Leipzig – Parkbühne*
20.08.16 Magdeburg – Festung Mark*
14.10.16 Hameln – Autumn Moon Festival
27.10.16 Hamburg – Docks*
28.10.16 Erfurt – Thüringenhalle*
29.10.16 Berlin – Columbiahalle*
26.11.16 Schwechat – Schattenwelt Festival
19.01.17 Wetzikon (CH) – Hall of Fame
20.01.17 Kaiserslautern – Kammgarn
21.01.17 Bochum – Matrix
27.01.17 Nürnberg – Hirsch
28.01.17 Leipzig – Hellraiser
03.02.17 Aschaffenburg – Colos Saal
04.02.17 Stuttgart – Das CANN
05.02.17 Augsburg – Spectrum
09.02.17 Berlin – Bi Nuu
10.02.17 Hamburg – Gruenspan
11.02.17 Hannover – Musikzentrum
*with IN EXTREMO
Source: Press Release