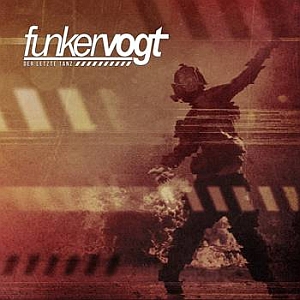 The band around Gerrit Thomas and Rene Dornbusch returns to the dance floors of the world after several years of artistic break, reinforced by no one less than Chris L. (Agonoize / The Sexorcist) on the microphone. Harsh, uncompromising, catchy as ever, they'll attack our dance muscles and have not lost a bit of their ability to create hits. It is generally known that you cannot expect an ordinary village disco show from Chris L. With their new and elaborately decorated stage design, FUNKER VOGT will appear in a completely new glow. When the FUNKER goes into action, no eye remains dry and no leg stands still.
The first output of the newly formed band will find its way into our ears in mid-May in the form of the hit single 'Der letzte Tanz'. The next album, 'Code of Conduct' will be conquering the CD shelves of the world at the beginning of June via RepoRecords. Both releases will be available in a limited first edition with special packaging and bonus tracks. So fans should get it quickly!
Release Dates:
19th May 2017: Der letzte Tanz (Maxi-CD)
2nd June 2017: Code of Conduct (Album-CD)
Find FUNKER VOGT albums and merch
here
!
Source: Press Release